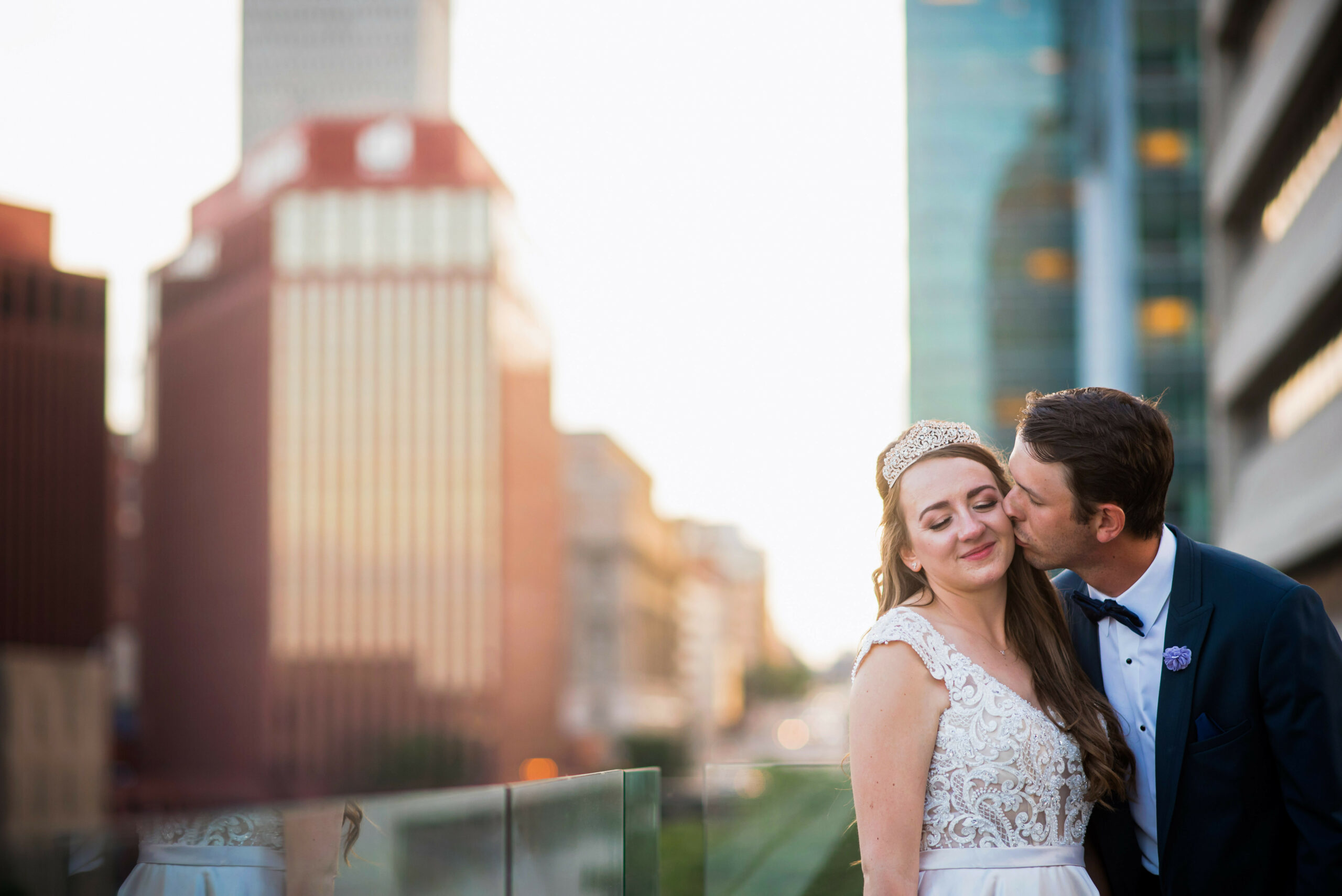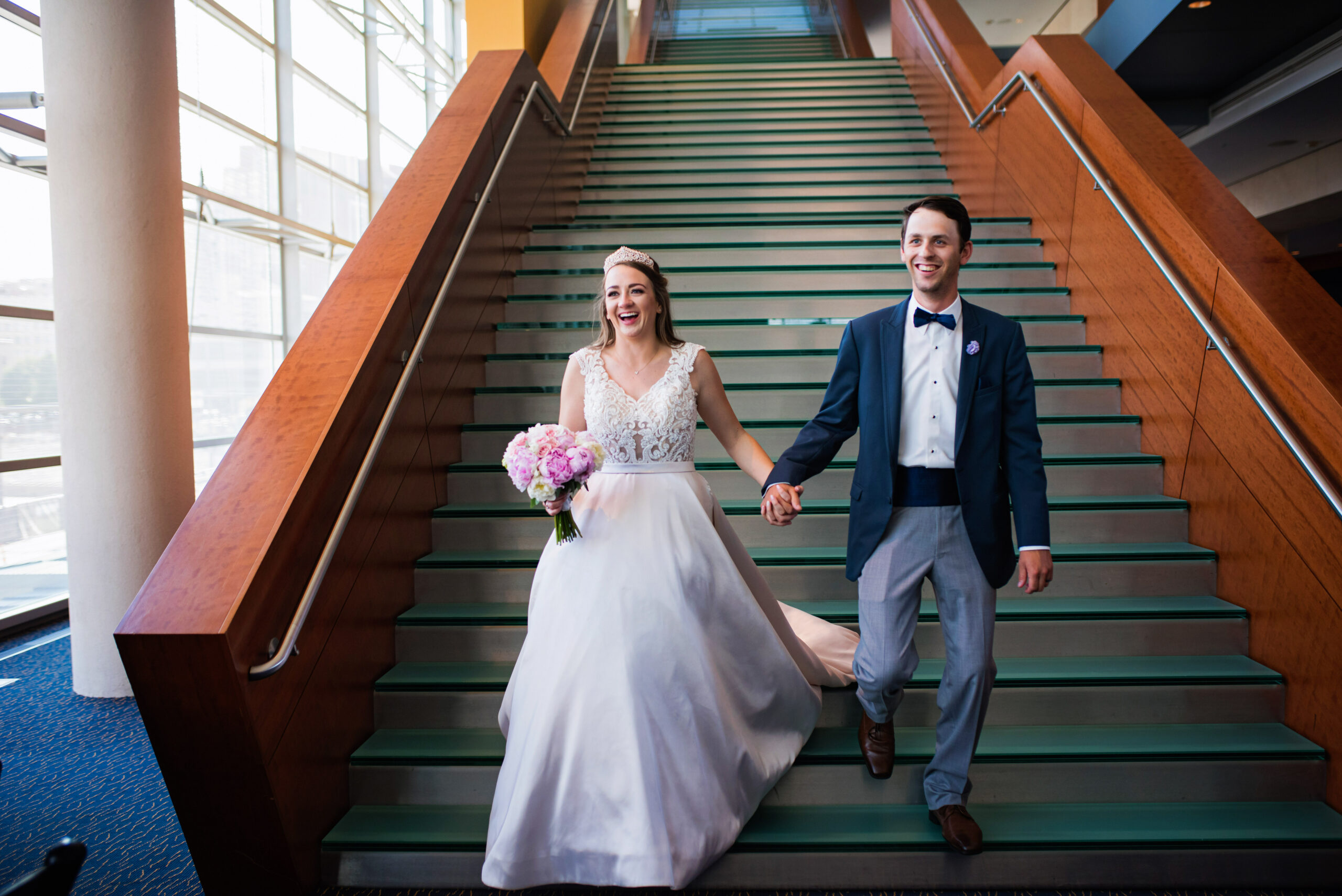 Never too late right?! This day was so, so special to us. So, here is a bit of a backstory.. Jackson and I were together for 7 years when we got engaged. Click here for the blog post about our love story and engagement! We were engaged for a year and a half, and I would highly suggest a long engagement to anyone. It was the best time. Our wedding was the best. We got married on July 6, 2019!
Here we go… all of my wedding planning advice in a blog post. And guys, it was SO hard to pick only a few photos!
#1 Hold Your Ground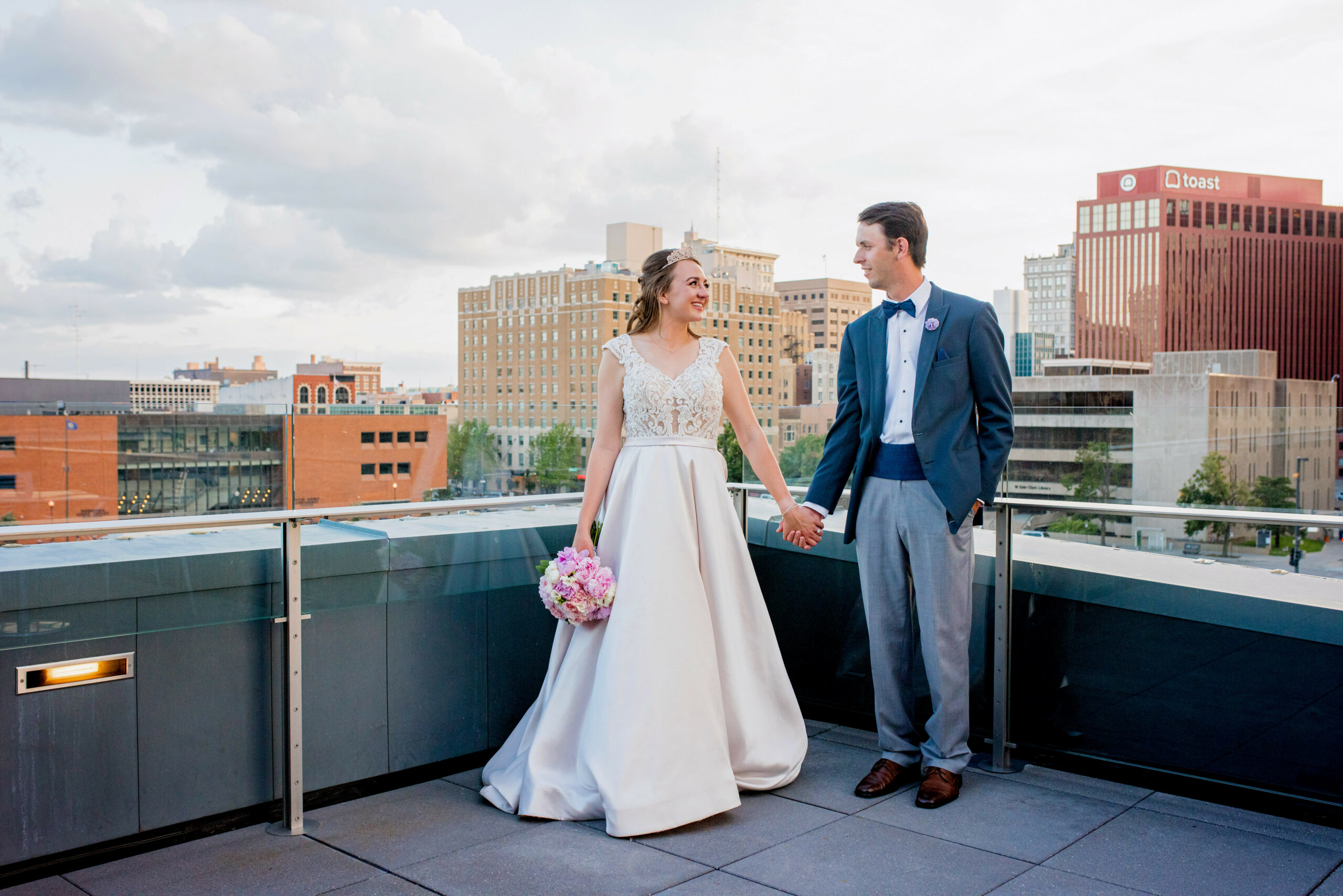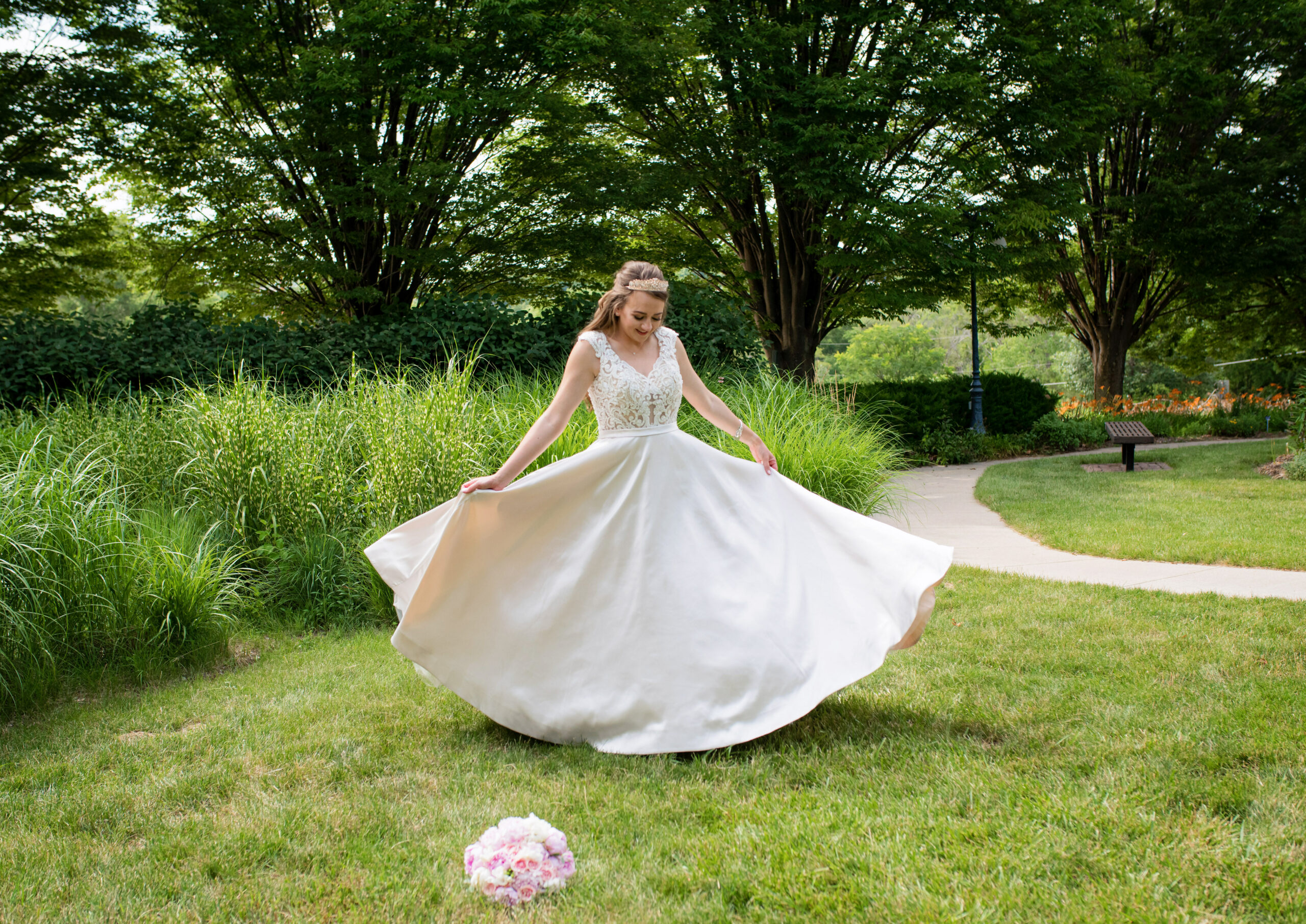 Right after we got engaged, people joked that I would be a high maintenance bride, blah, blah, blah… but here's the thing. There is a different between high maintenance and just paying attention to detail. We will get more into the details later.
Your wedding day is about you and your new husband. Literally no one else matters. Yes, your families are important but this is your ONE day about you and your husband.
Throughout the entire wedding process, you will meet and talk too many vendors. And if you take anything from this blog post, it should be this. You are not doing them a favor by choosing them. My BIGGEST pet peeve is when a vendor was treating us like we were doing them a favor by picking them… and when they made me feel like this, we never picked them up. This was our day, and I wanted our vendors to understand how important it was to us. We were just going to be another wedding to them.
Weddings are not cheap and you deserve to be treated with respect and kindness. Your day doesn't have to be like everyone else's and it can be just how you want it… even with a budget.
#2 Find a great Content Team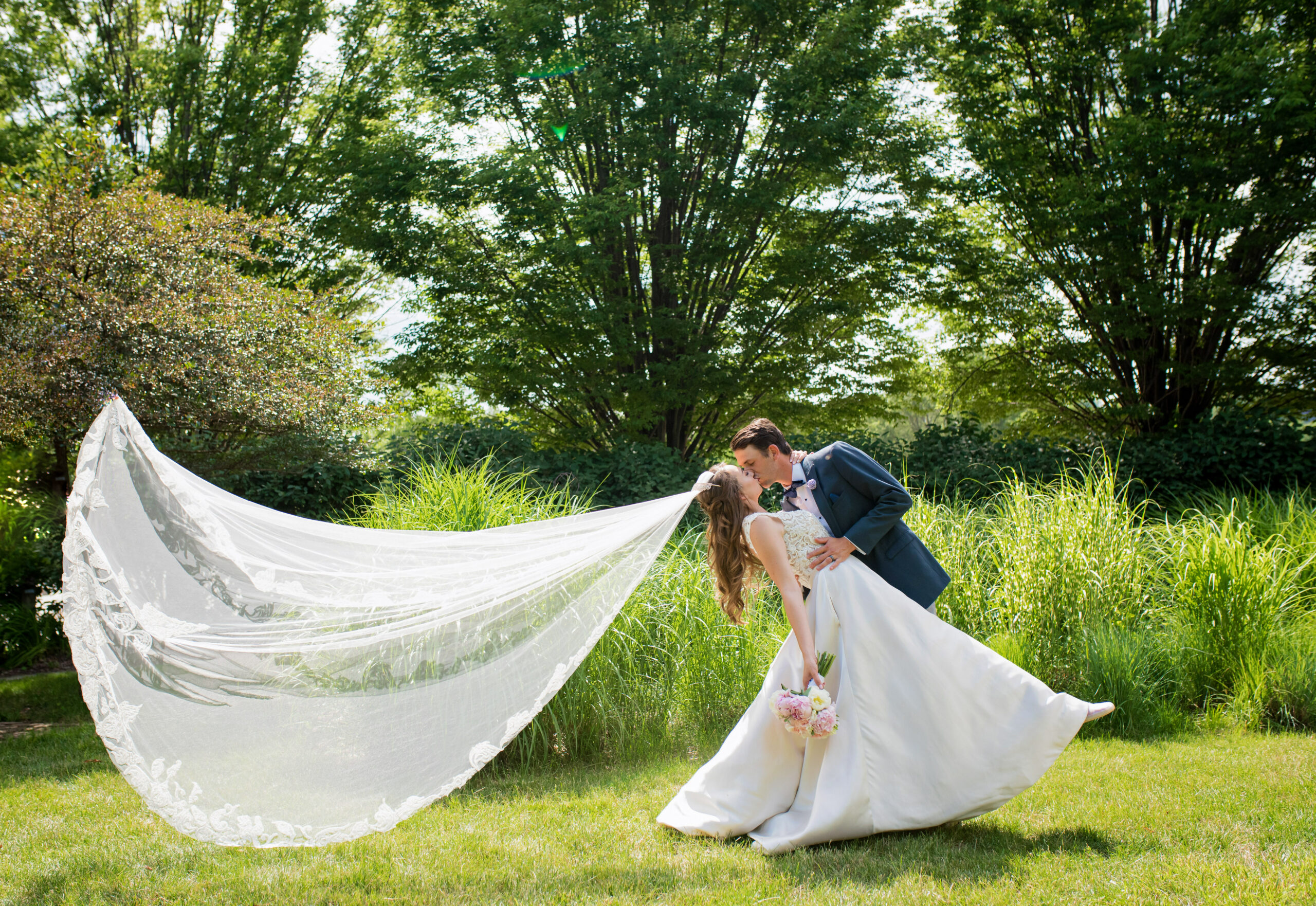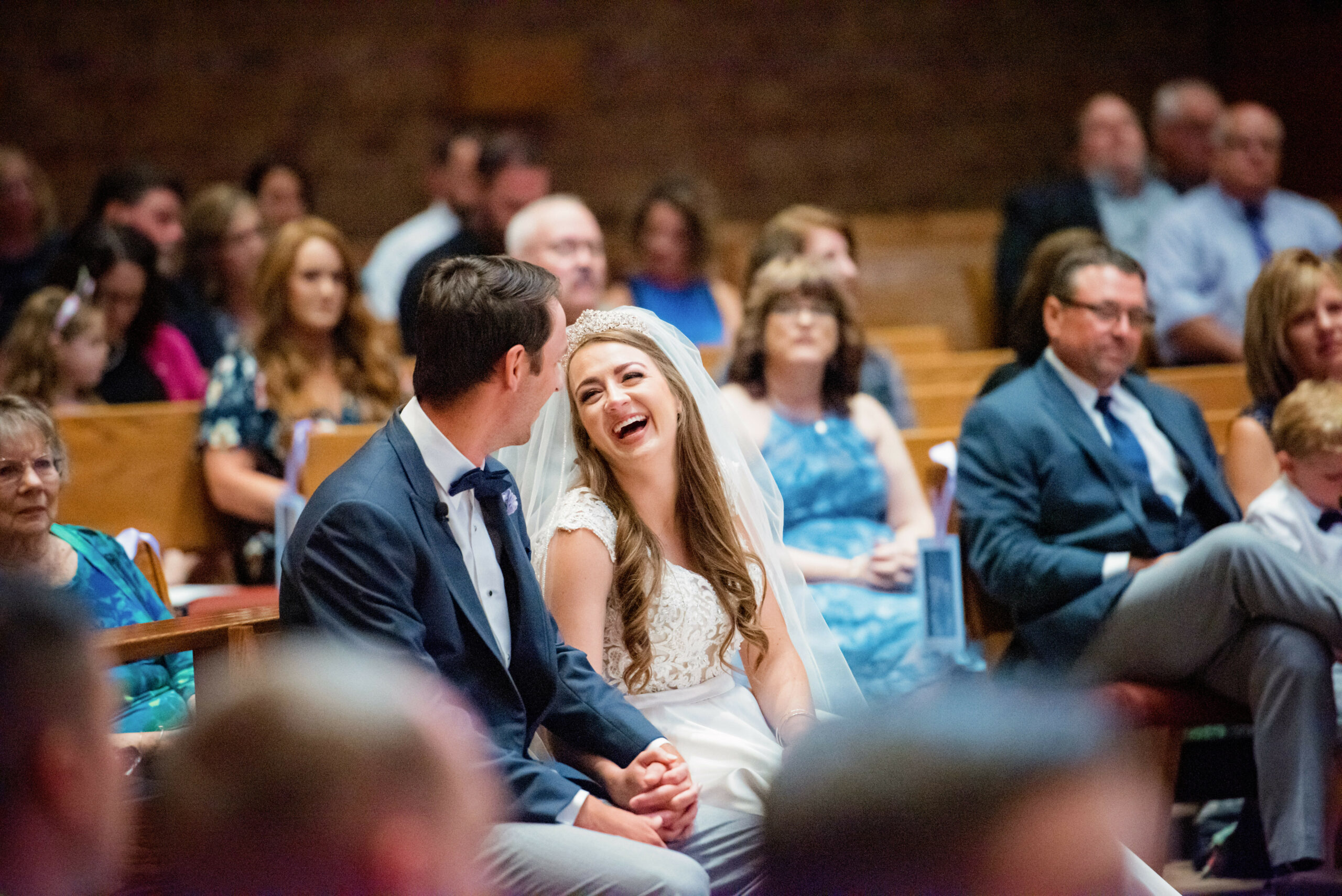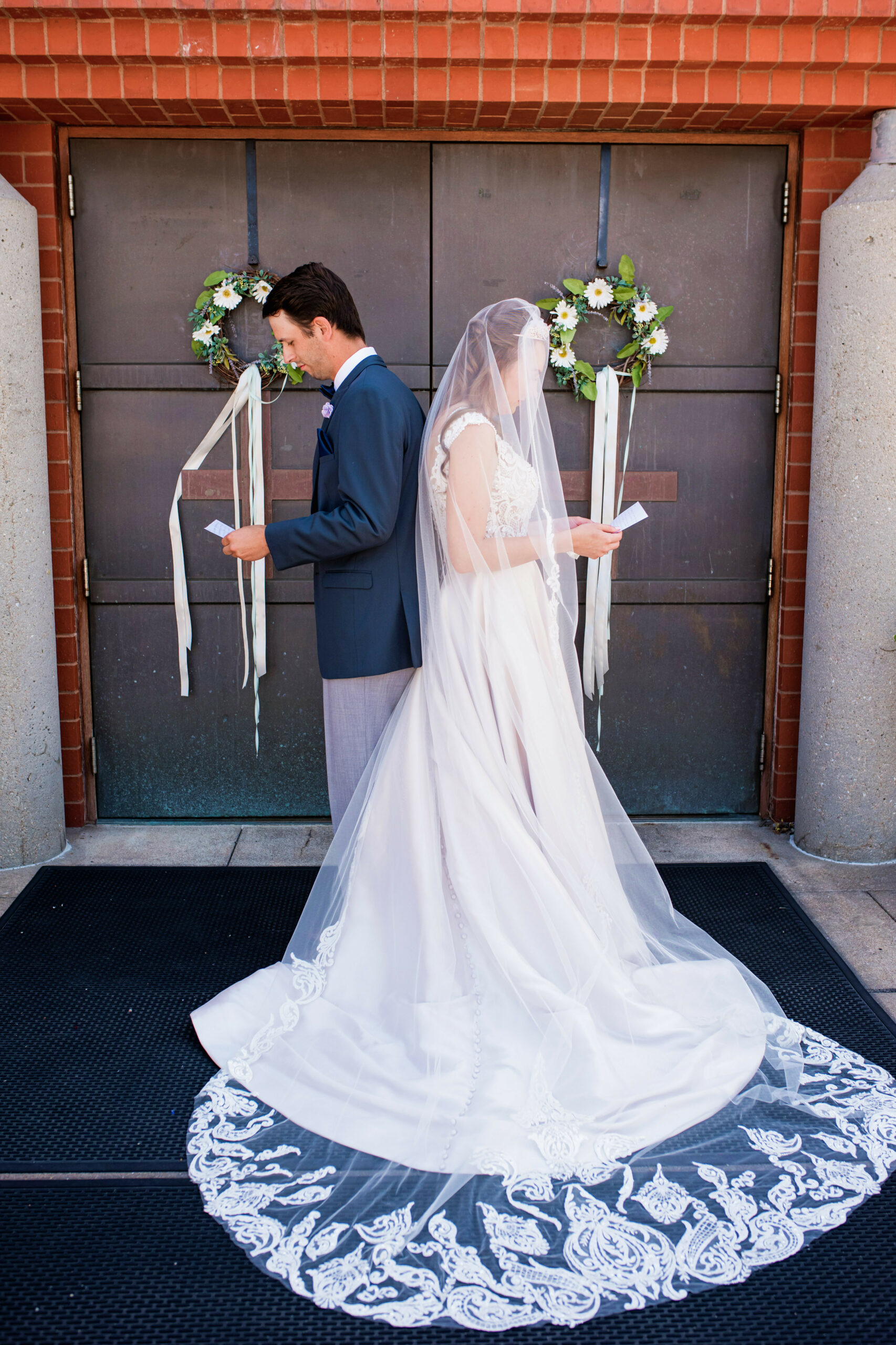 If there is one thing that you invest in, make it a photography and videographer. I cannot tell you how important it is! Also, do not forget video. Our content team was worth every single penny!! For our wedding, all of our photos and videos were created by Leah Marie Photography! Leah, the owner, had a second shooter and Leah's husband, Russ, does the video, which he also had a second shooter! So in total, we have FOUR people! It was EVERYTHING we wanted and so much more.
Let's start with WHY we went with Leah and the team. I actually met Leah at a Bridal Fair and booked an appointment with her to talk things out. I remember it like it was yesterday. Jackson and I cozied up at our local Starbucks and had three meetings with three different photographers. The first photographer, I liked, but didn't have great vibes with. The second photographer told me this was HER schedule, this is the time SHE does things, and we absolutely without a doubt, HAD to have a first look (which spoiler alert: wasn't happening). I won't be saying her name but y'all she is a popular local photographer and just made us feel like we were just another wedding. She could have carried less about what we wanted and what was important to us.
But then Leah walked in. The first thing she asked us was "How did you meet?" and other questions about US! Because she really wanted to get to know us. She asked us what we wanted our schedule of the day to look like, which photos did we want, and it would be no problem to not have a first look (spoiler alert again: it worked perfectly). We actually did letters and read them back to back, without seeing each other before the ceremony! Leah, Russ, and the team were perfect and captured our day in the most magical way ever. We will forever be grateful for them. If you are local to Iowa or Nebraska, I would highly suggest checking them out!
#3 It is all in the details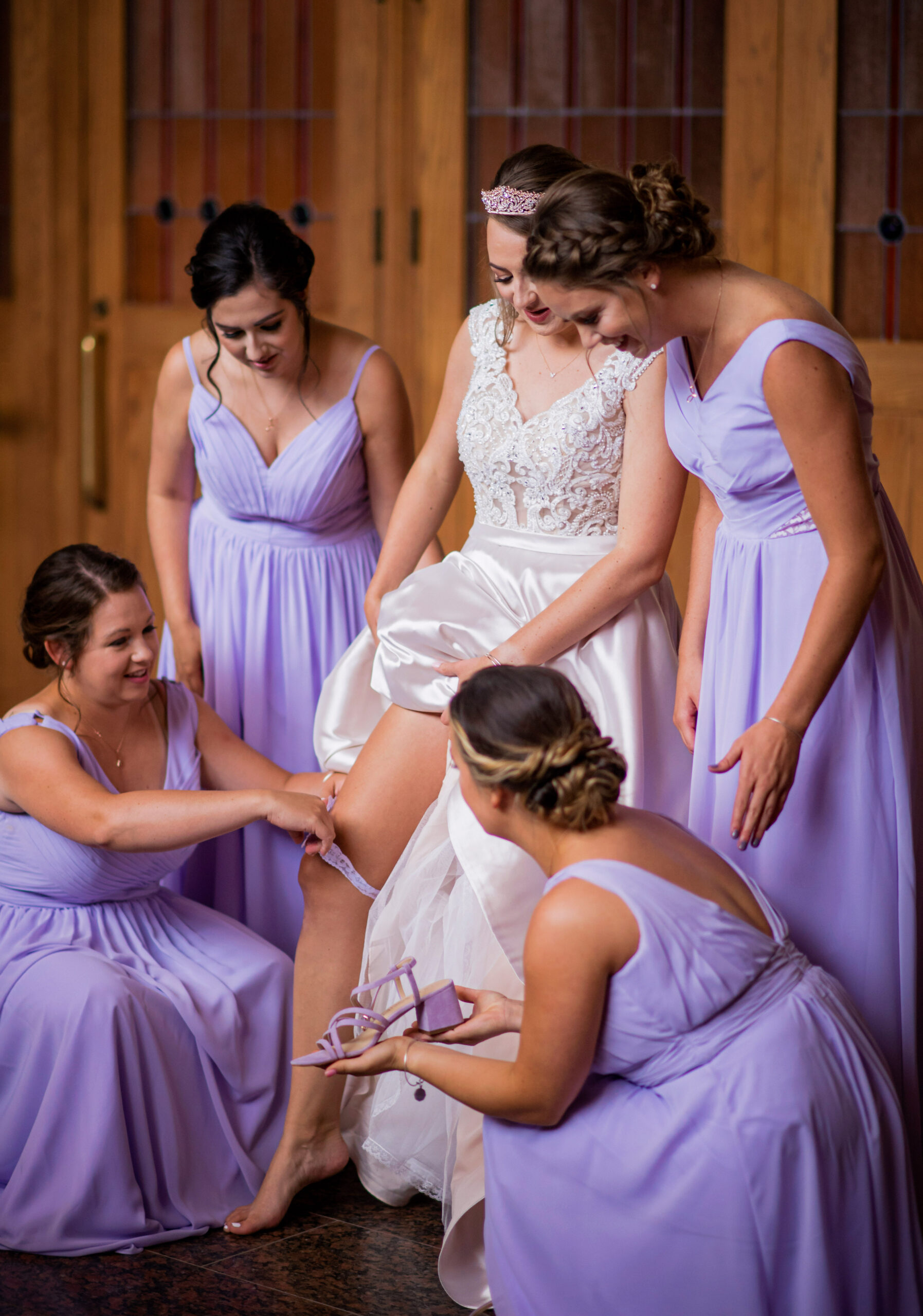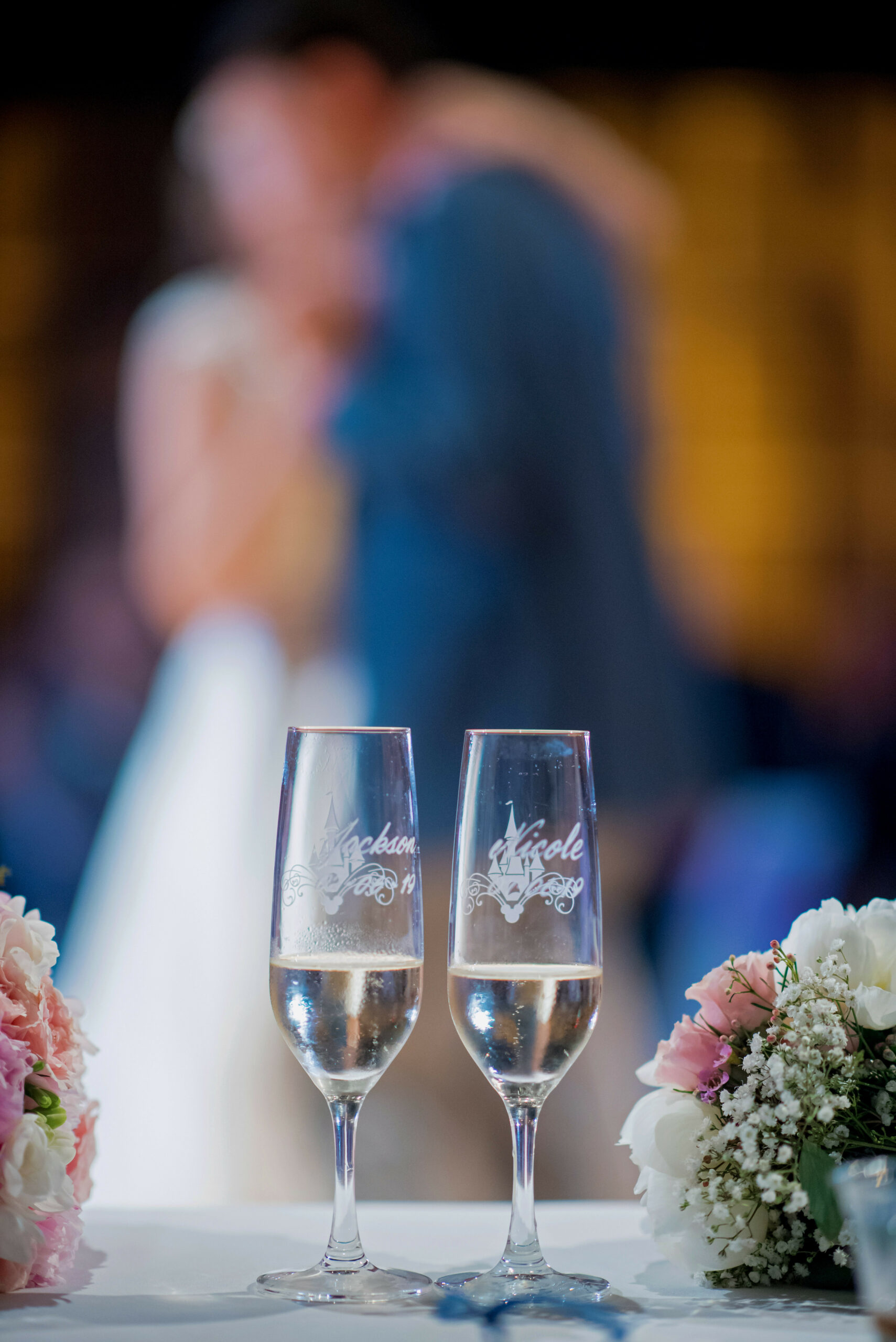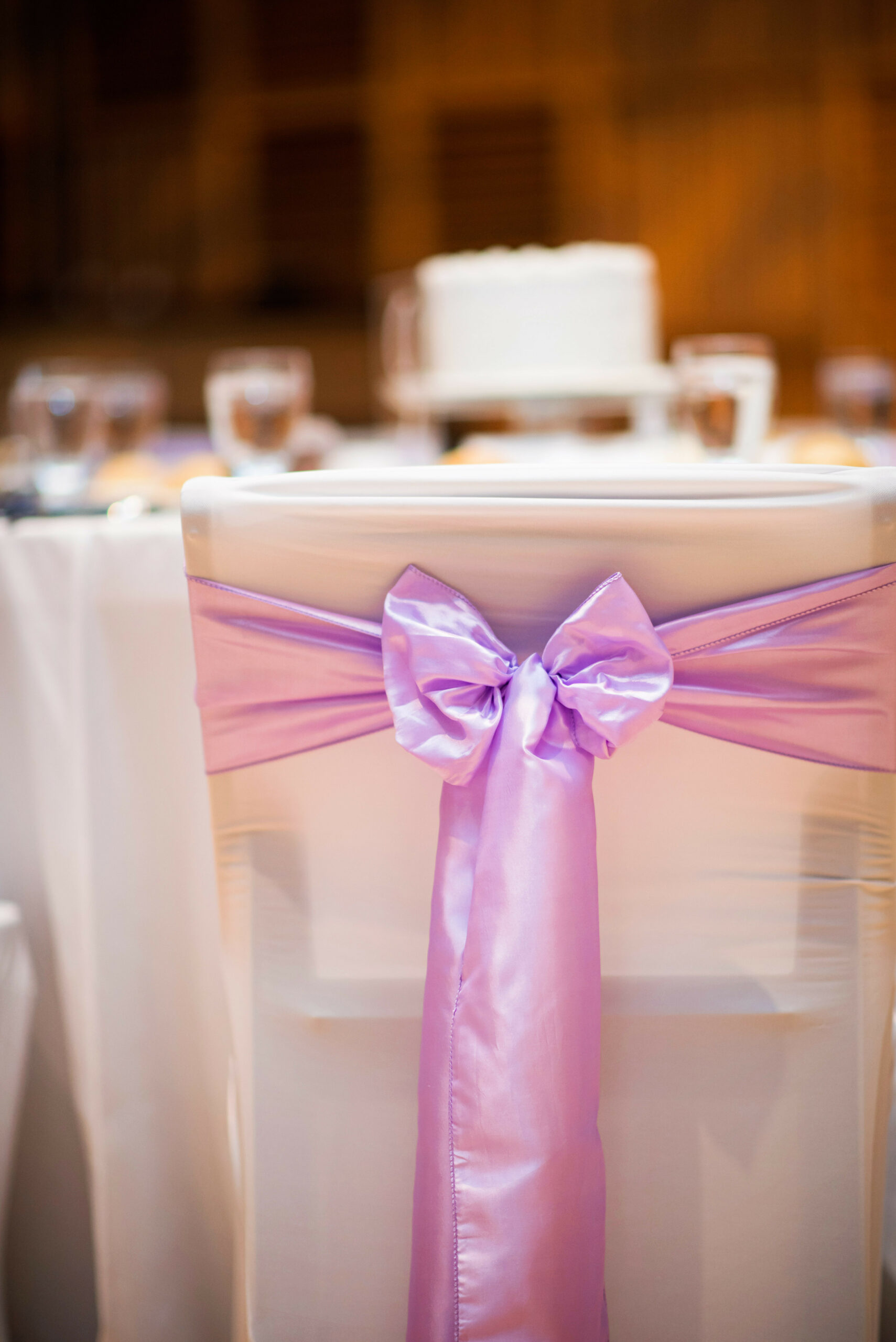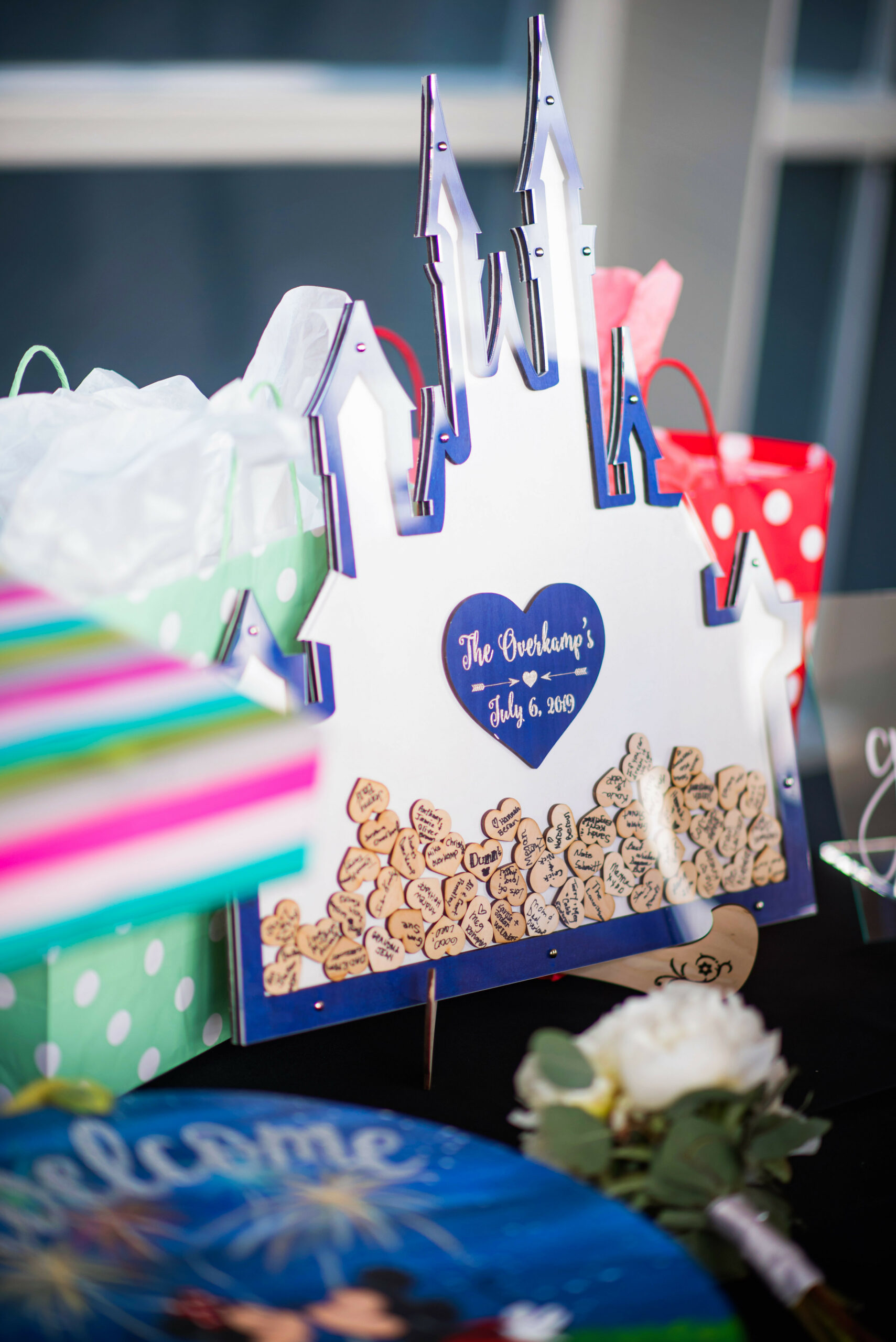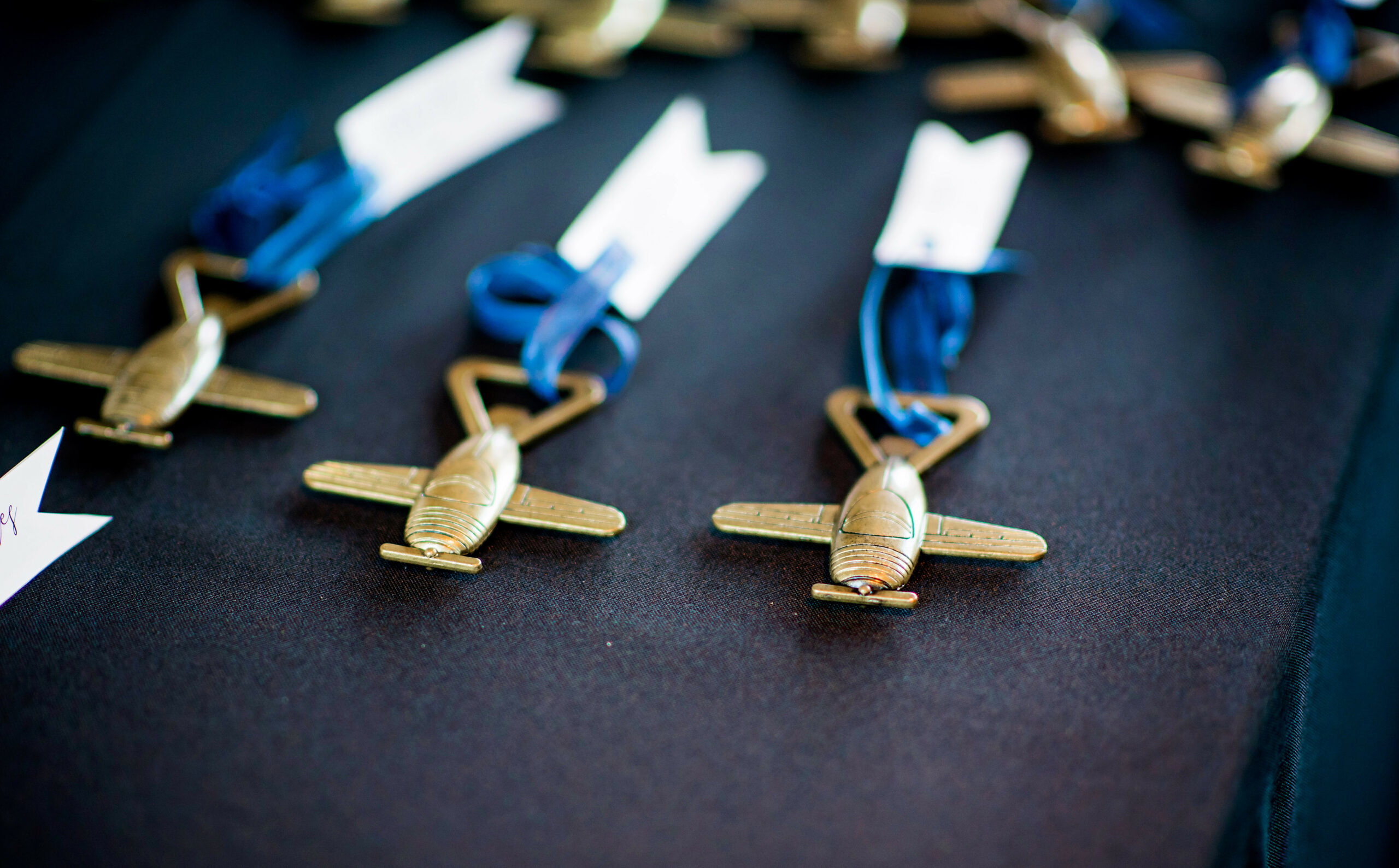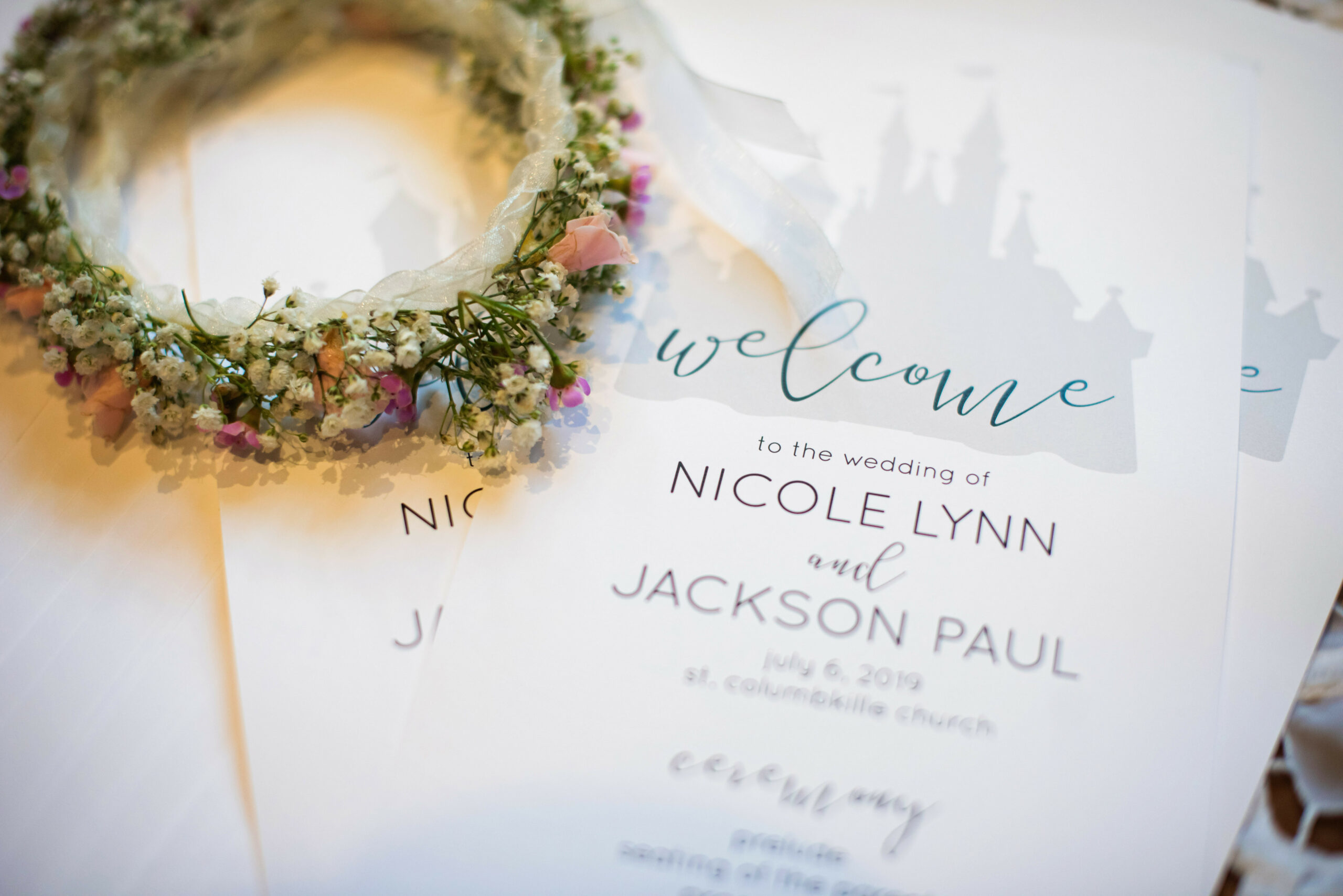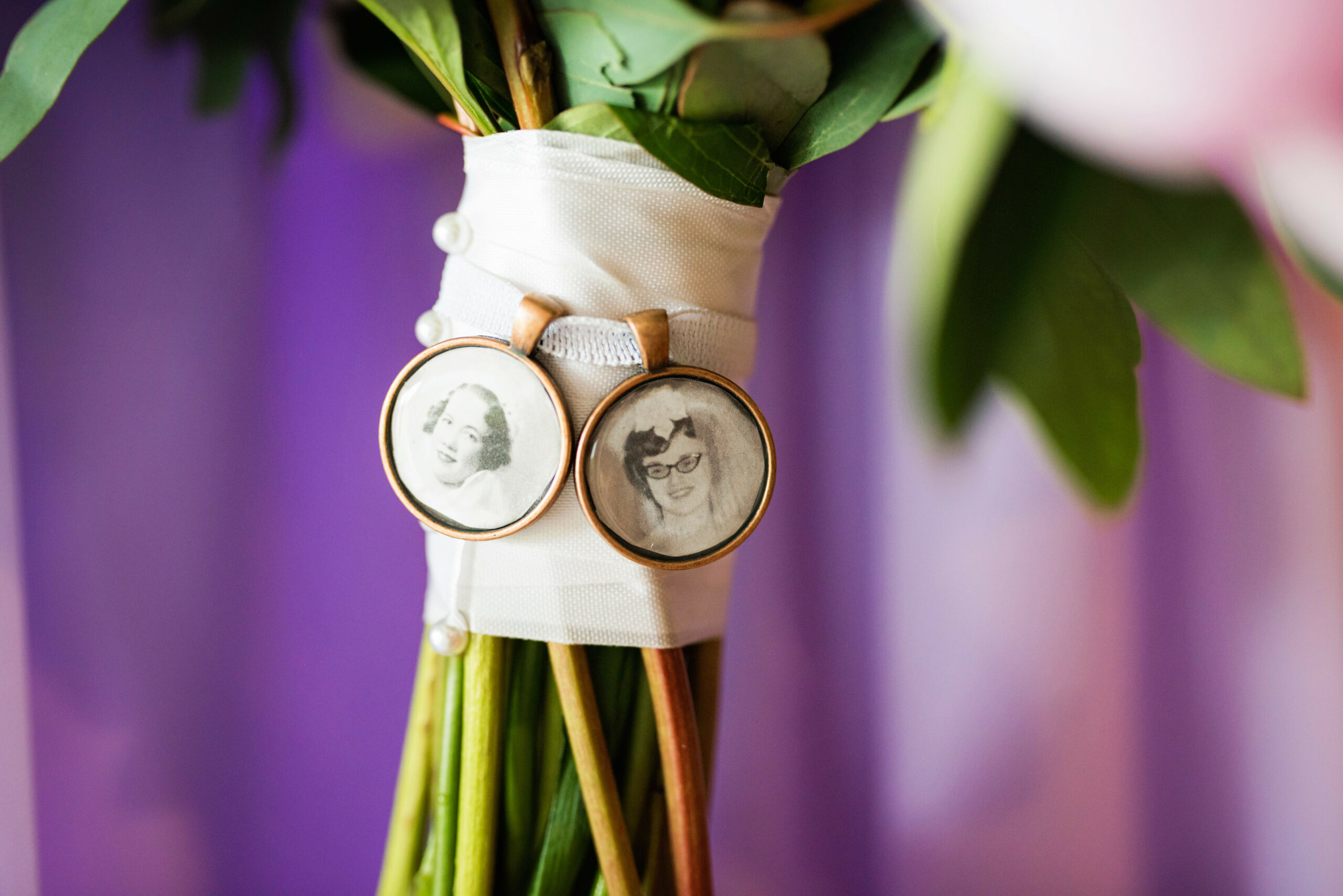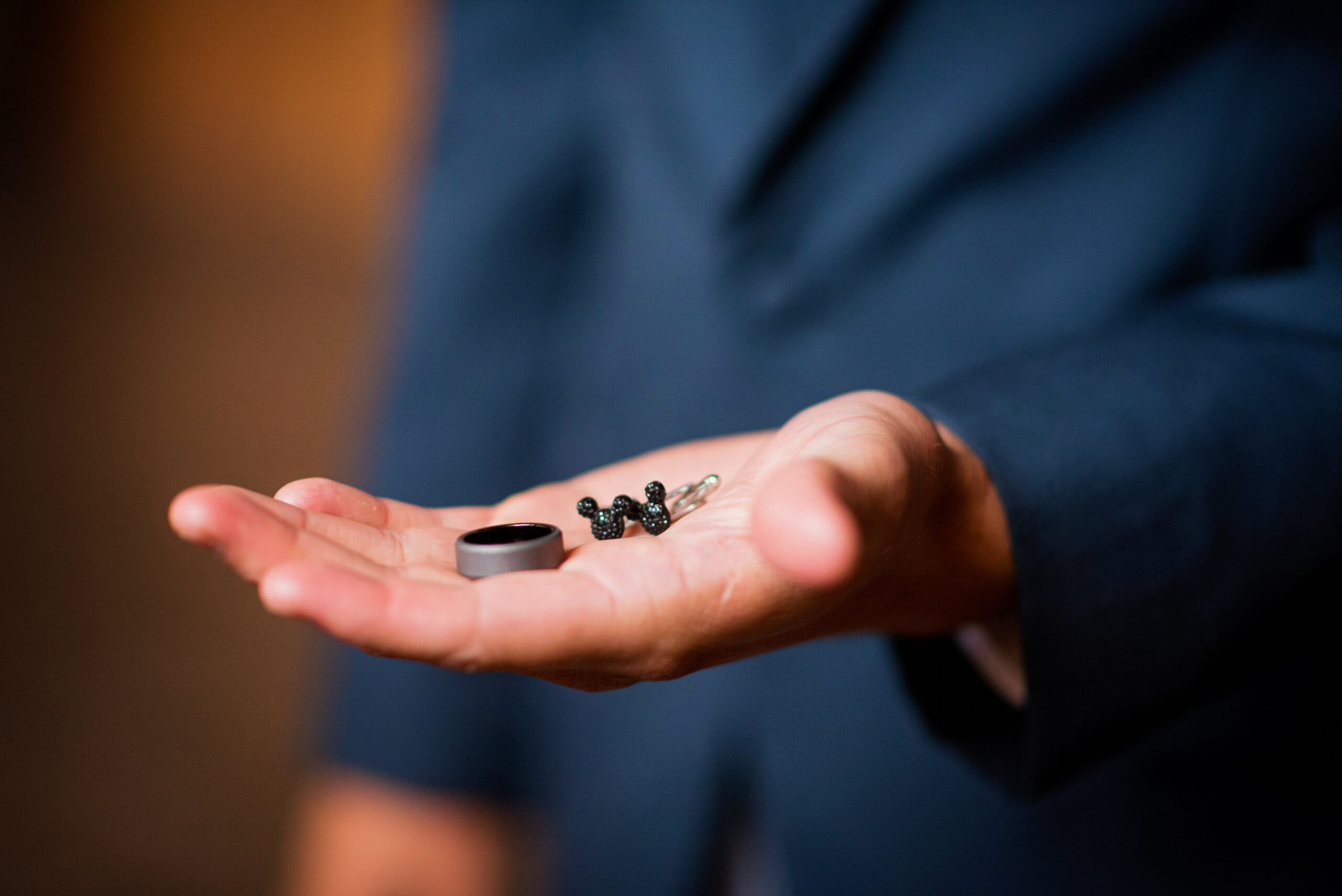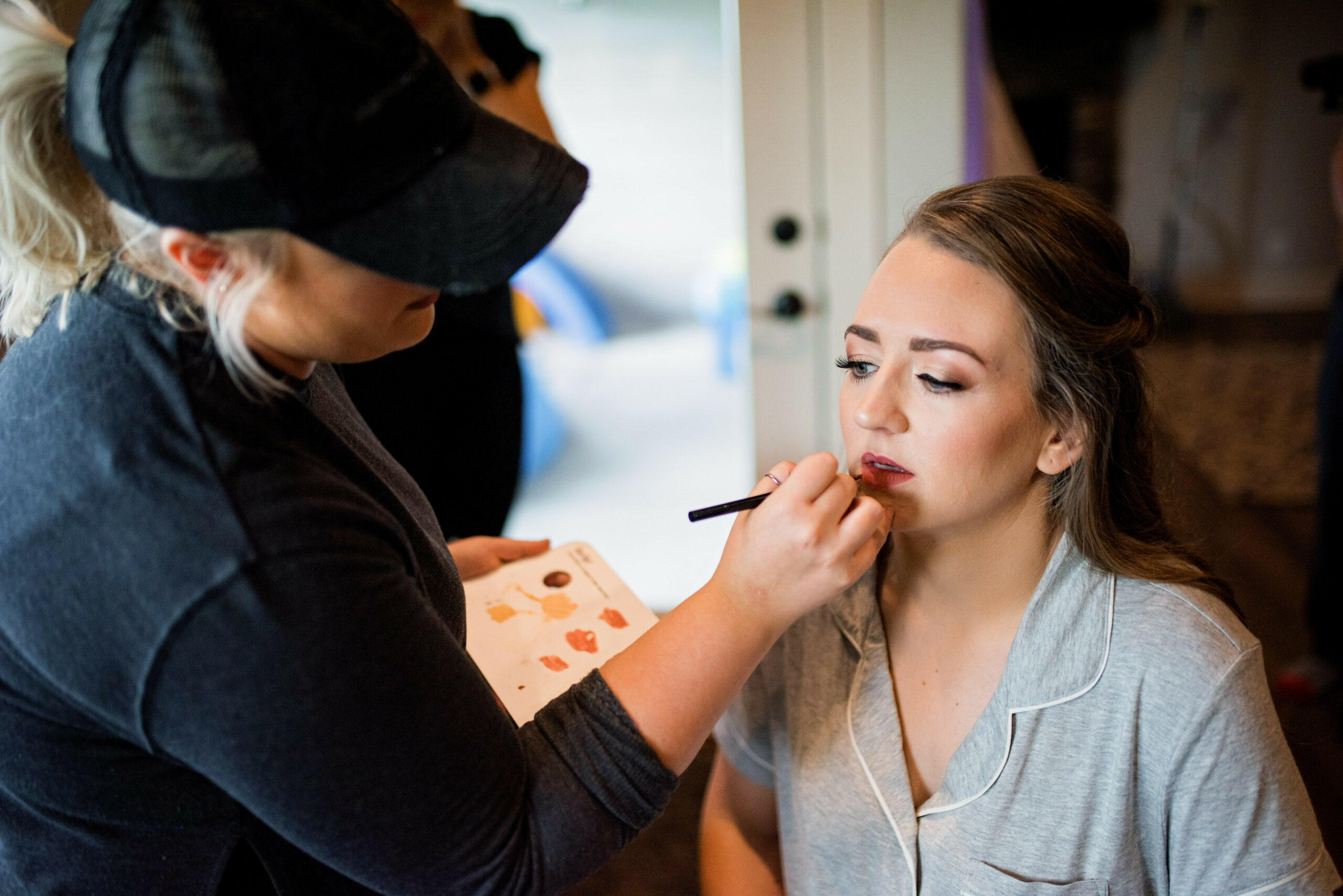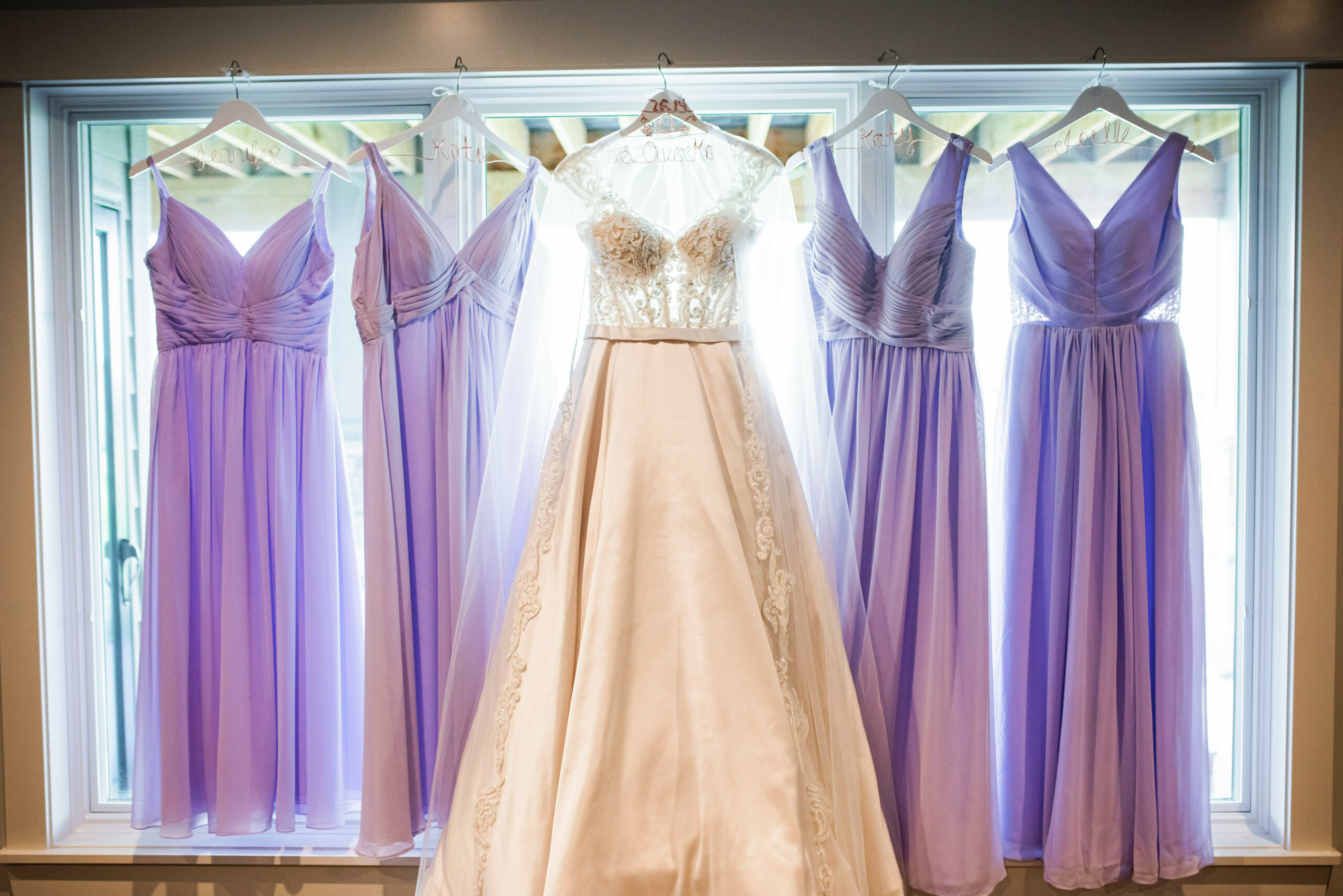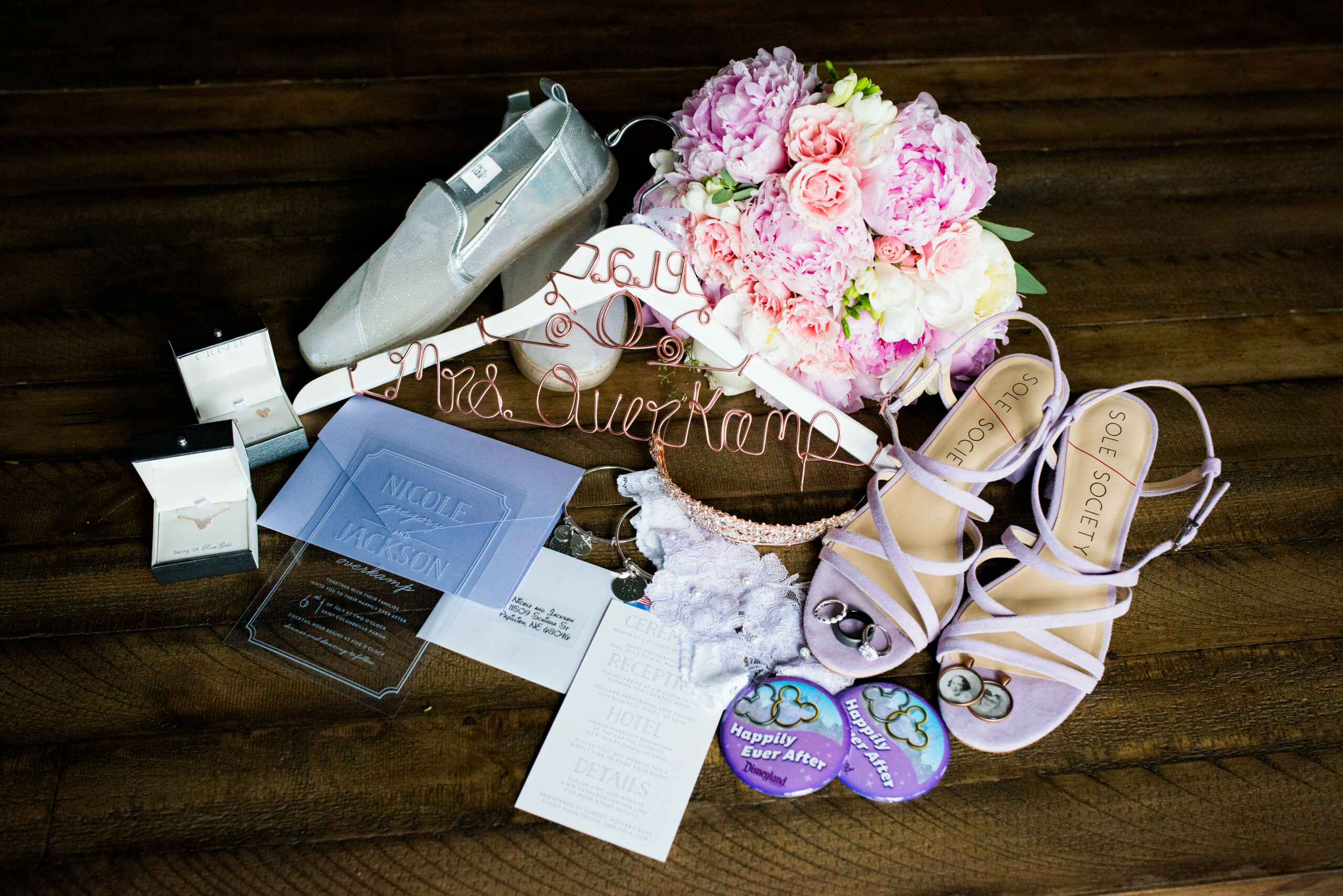 The details friends, it is all in the details. I love details! In all aspects of my life, but especially on important days. When you look at our wedding overall, I would say it was focused on being Timeless with pixie dust sprinkled throughout. Disney is obviously important in our life, and the details were Disney. From my jewelry and crown to Jackson's cufflinks. Details can also be fun and exciting, like our transparent Wedding Invites from Basic Invite! They were SO fun.
Besides my crown, my favorite detail was my dress. I want to wear it again and I will somehow or another! Ha! I'll chat more on my dress later, but my favorite detail was definitely my veil. I never thought I wanted a veil until I saw my friend with her veil, and I knew. I knew right there I wanted a super long veil with small details throughout. And then I saw Meghan Markle wearing her veil with her crown on her wedding day, and that sealed the deal!
Make-up was done by Model Perfect Airbrush and hair was done by Amanda Henning!
#4 You don't need that many flowers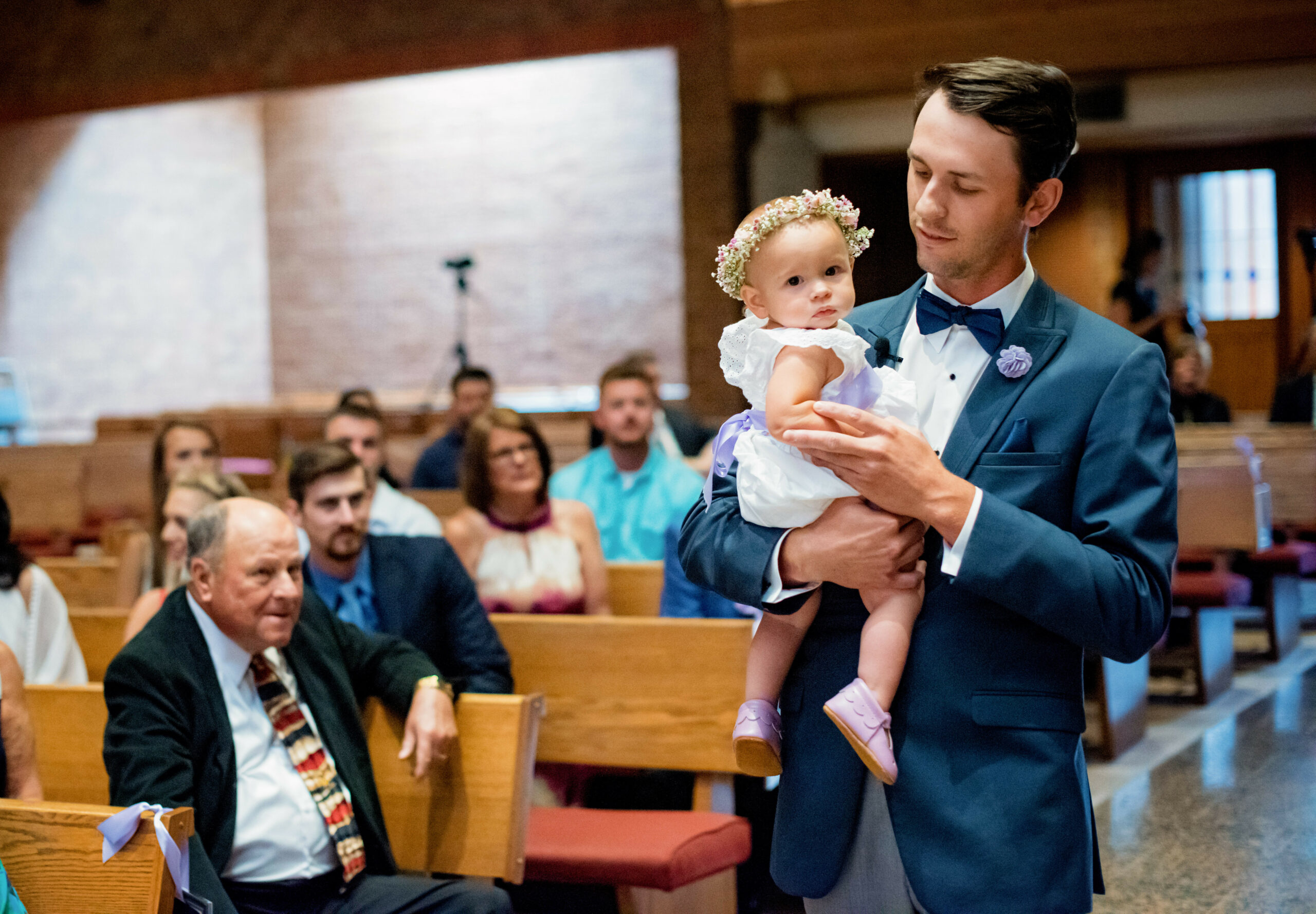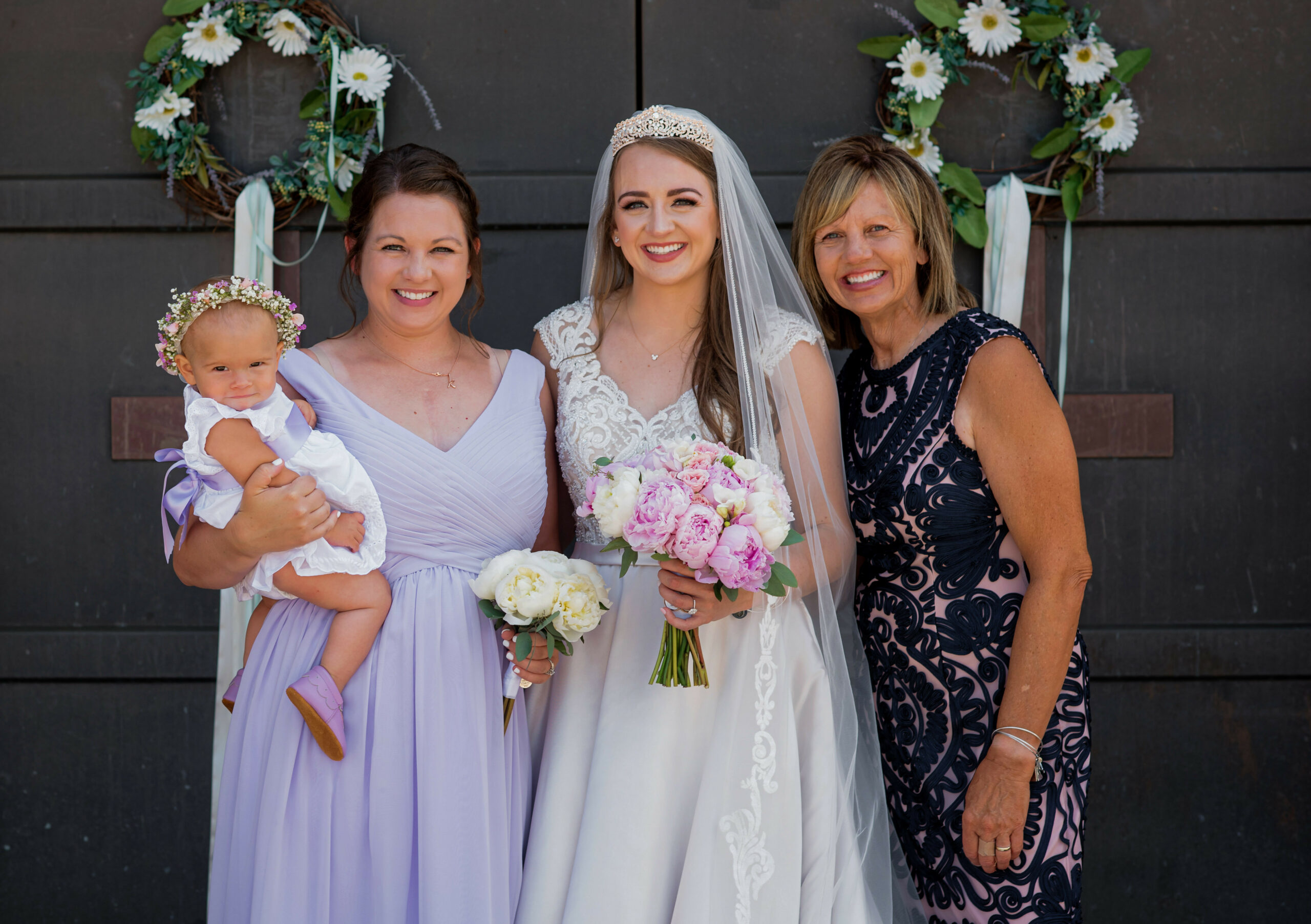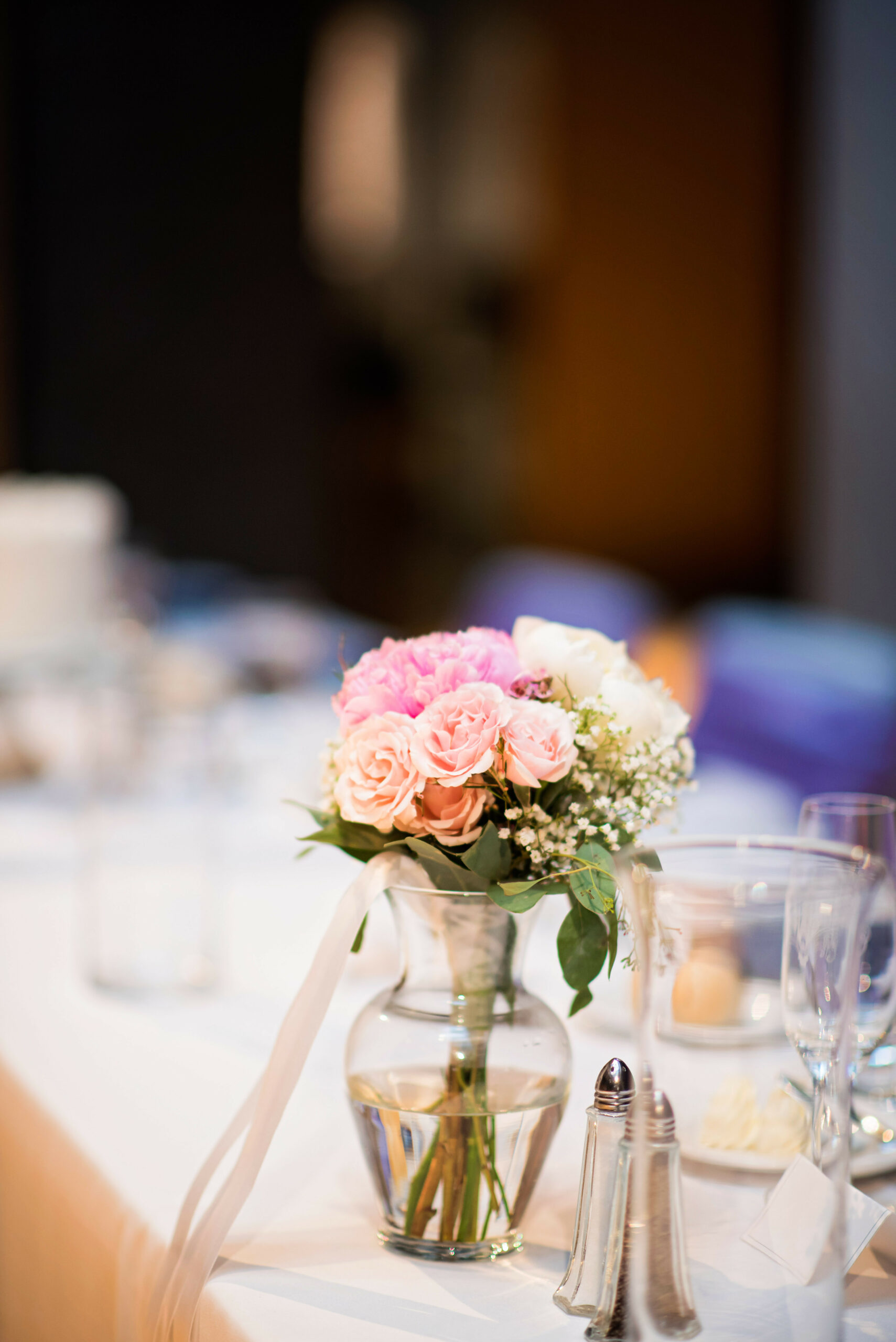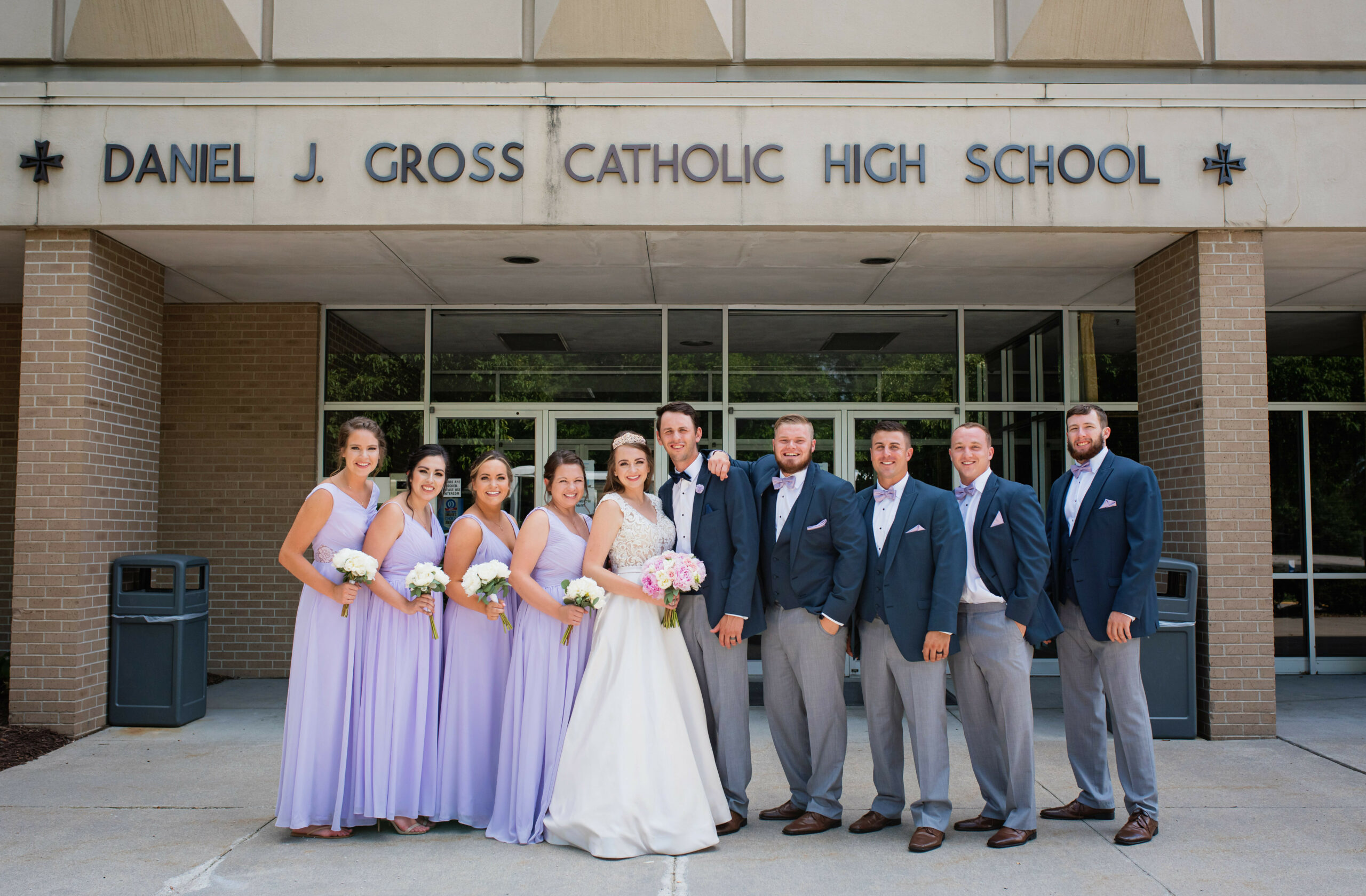 When talking budget, flowers can eat that up quick. We kept it very minimal when it came to flowers. We did a large peony bouquet and one to throw for myself, and then small white peony bouquets for the girls. Peony flowers are my absolute favorite. No flowers for the guys, no flowers for our parents, and no flowers for our grandparents! And guess what? No one noticed that they weren't there. The groomsmen used pocket squares and Jackson wore a little purple lapel flower. Which was his idea and I loved it.
We actually used our bouquets for our centerpieces on the head table. My bouquet was in the middle, and then we had two of the bridesmaids on each side!
Long story, short.. if you are going to use flowers, make sure they are real and don't go over budget for them. Not worth it!
Our flowers were from Taylor's Flower Shop located in Papillion, NE!
#5 Cut the Guest List… and then cut it again!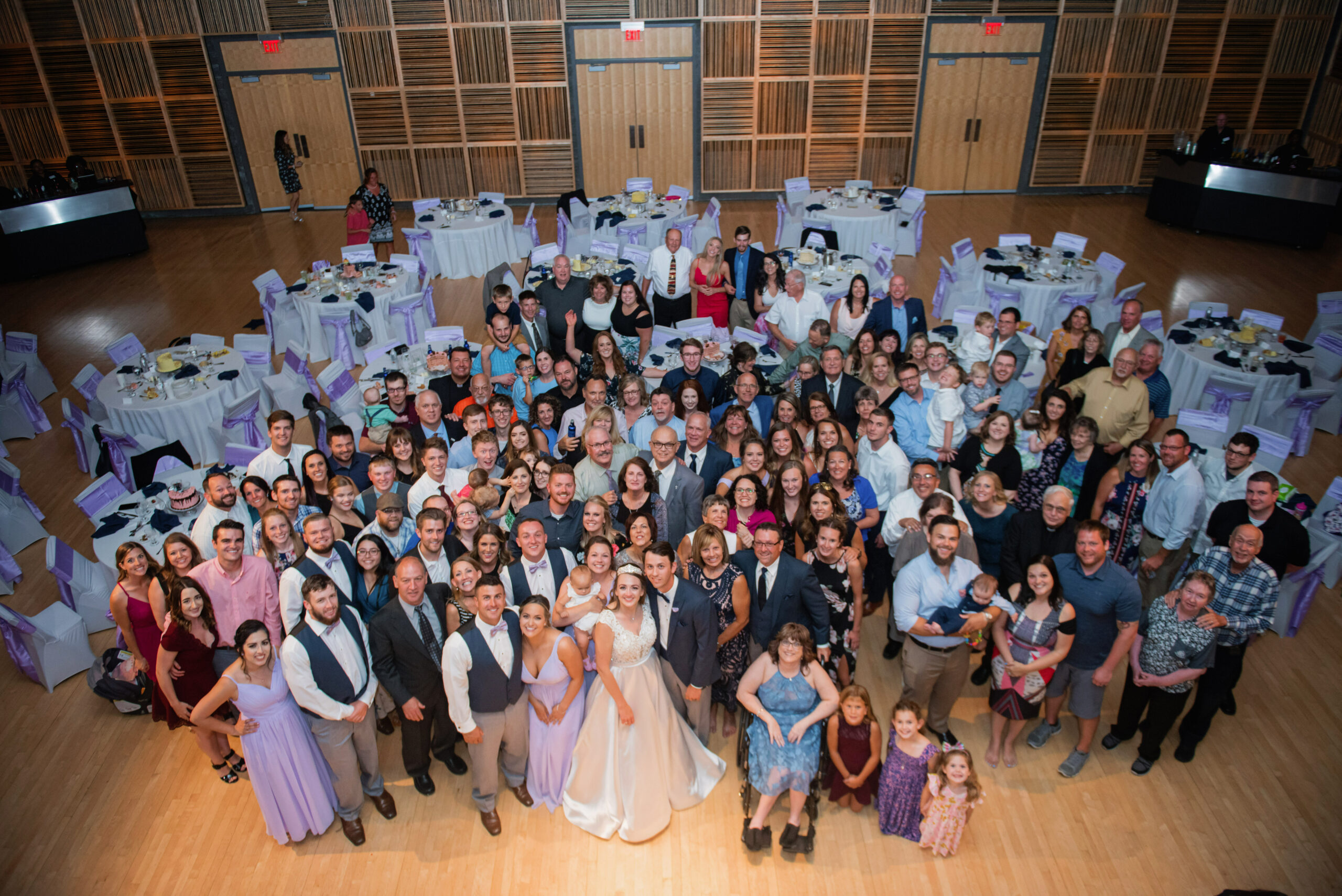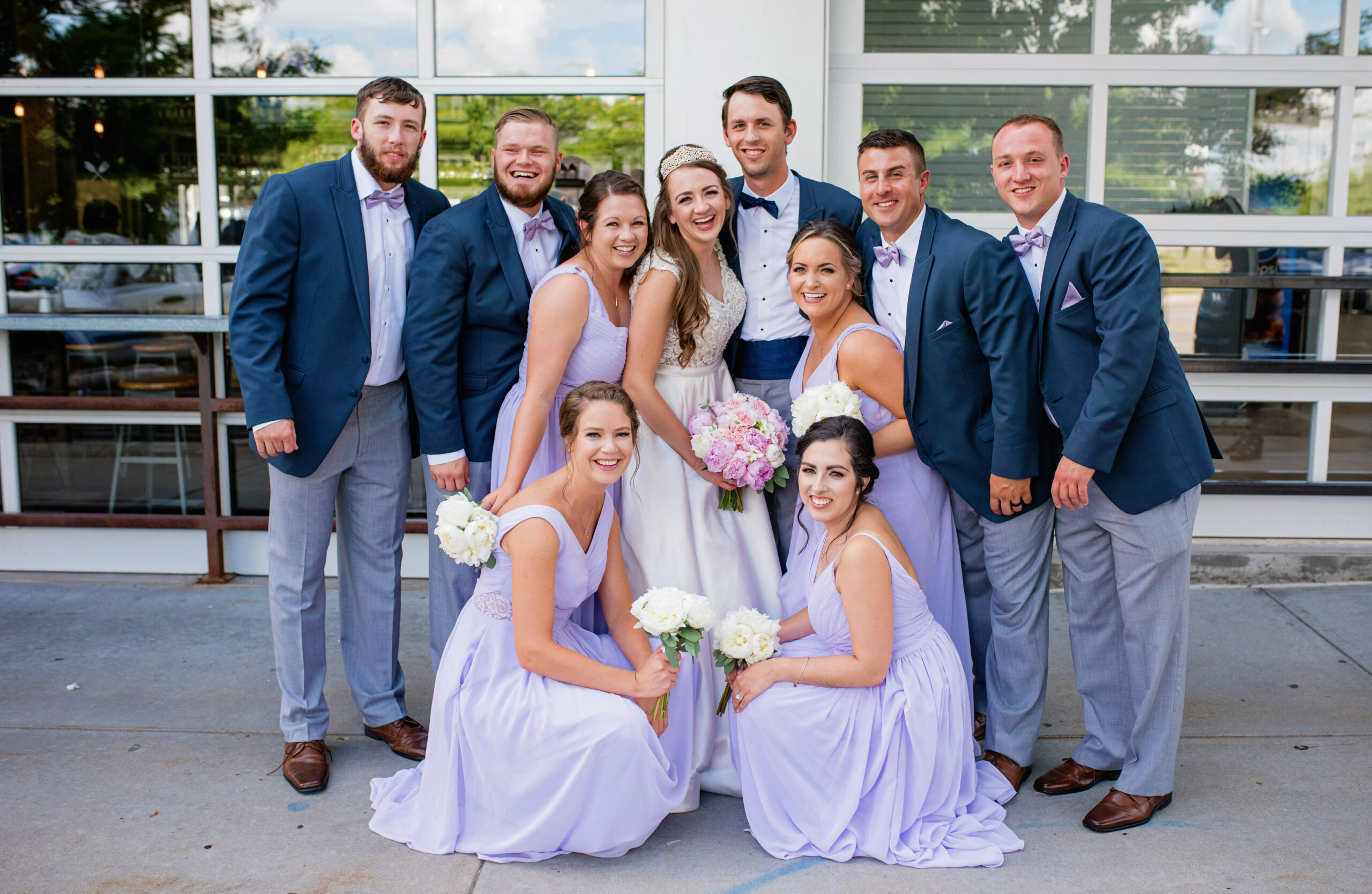 Creating a guest list can be the hardest part of your wedding. When we put together our list, we knew we wanted to keep it under 200 and only invite people who were really important to us. Could we of had 300 people? Easy, but we didn't want to be walking around our wedding and not knowing who we were talking too ya know? Each person that was invited was picked for a specific reason. Did that make everyone happy? No, but our wedding day wasn't about them.
#6 Trust your gut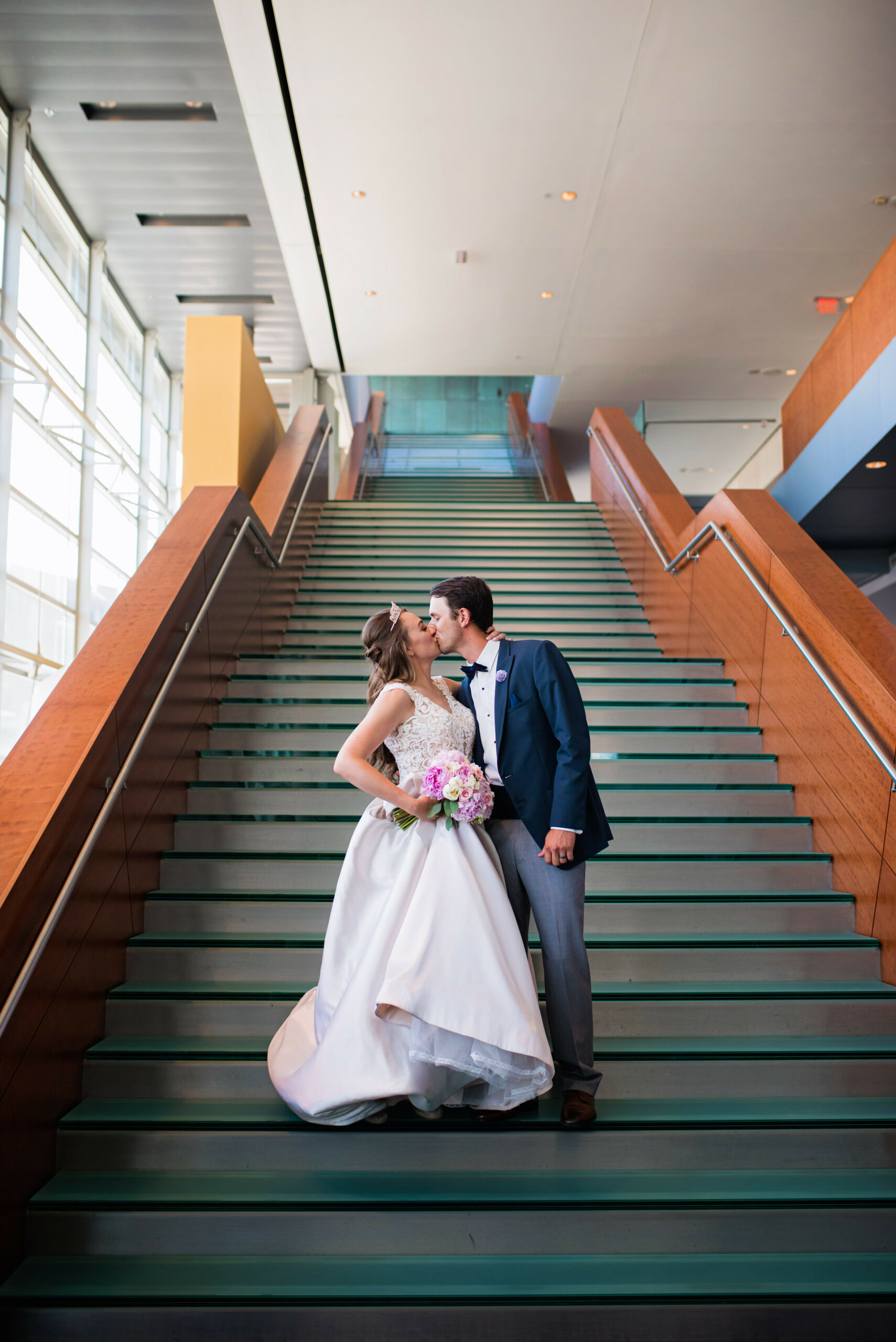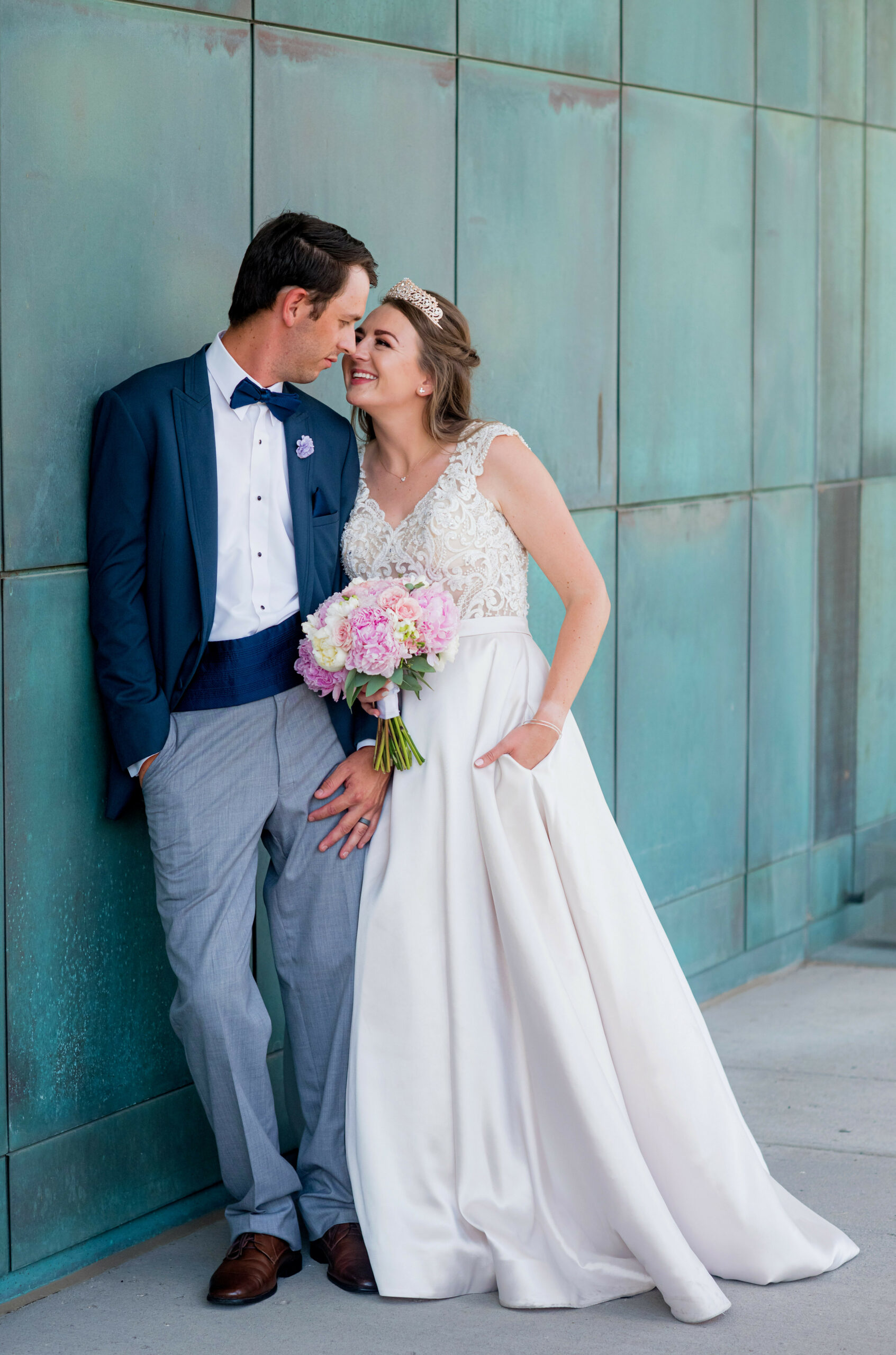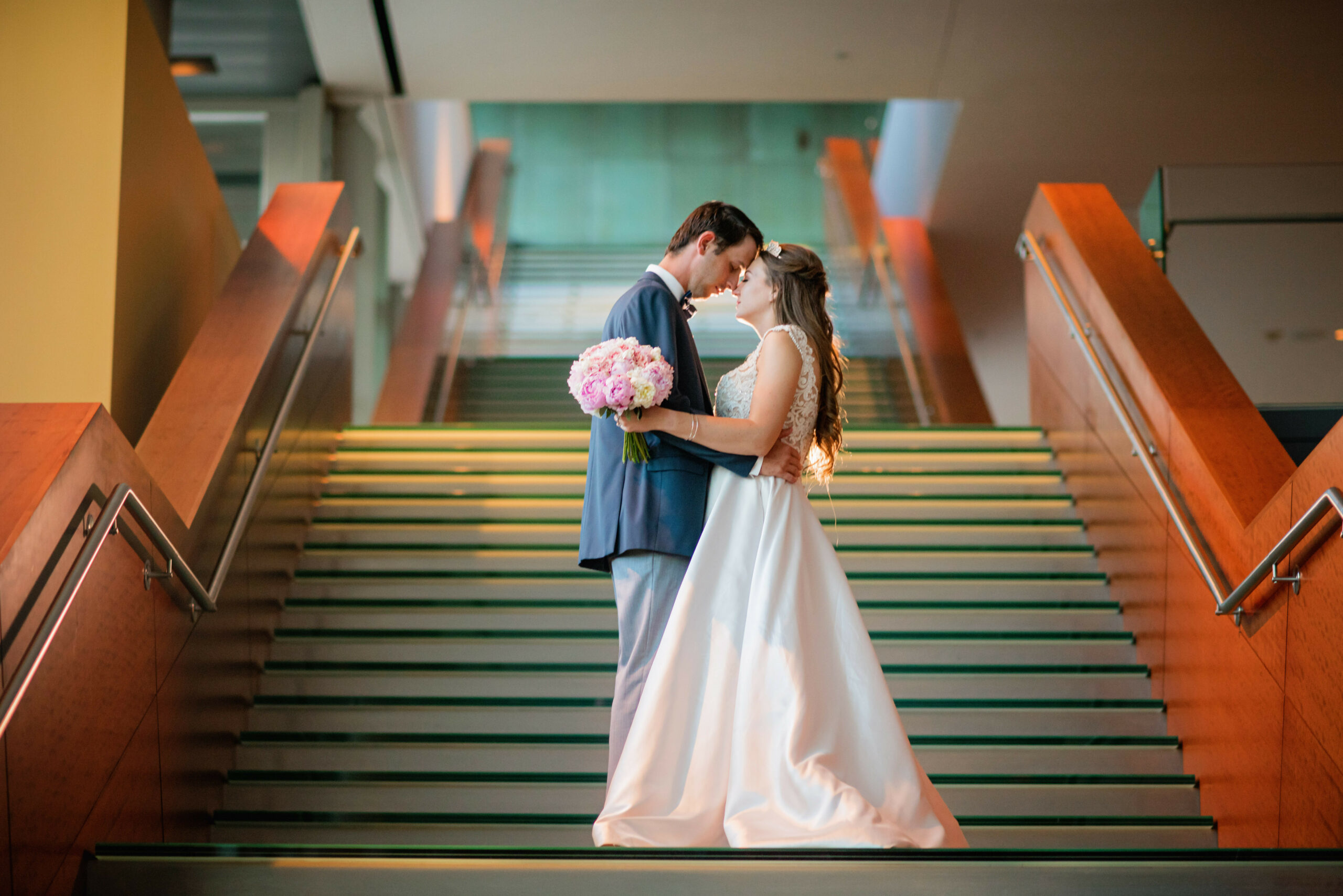 One of the moments I knew I had to trust my gut was when it came to our reception space. Our reception was at the Holland Performing Arts Center in downtown Omaha. It was gorgeous. See those steps? This was our entrance into cocktail hour and is what sold us on the space.
My mom and I had a full day of meetings with different event spaces. The joy of having a long engagement was that when we booked things so far in advance, we didn't have to worry that our date was going to be taken. We headed to the Omaha Design Center first, which was the go to for weddings in Omaha. We were pretty much sold, but we had one more meeting. My mom talked me into just looking at it, and I'm so grateful we did.
We wanted our wedding to be timeless, and the Holland Performing Arts Center sealed the deal. It gave us two spaces, one for cocktail hour and then a separate space for the dinner. It was so magical! Did you see that balcony over looking the city?! Gorgeous.
#7 Keep it tasty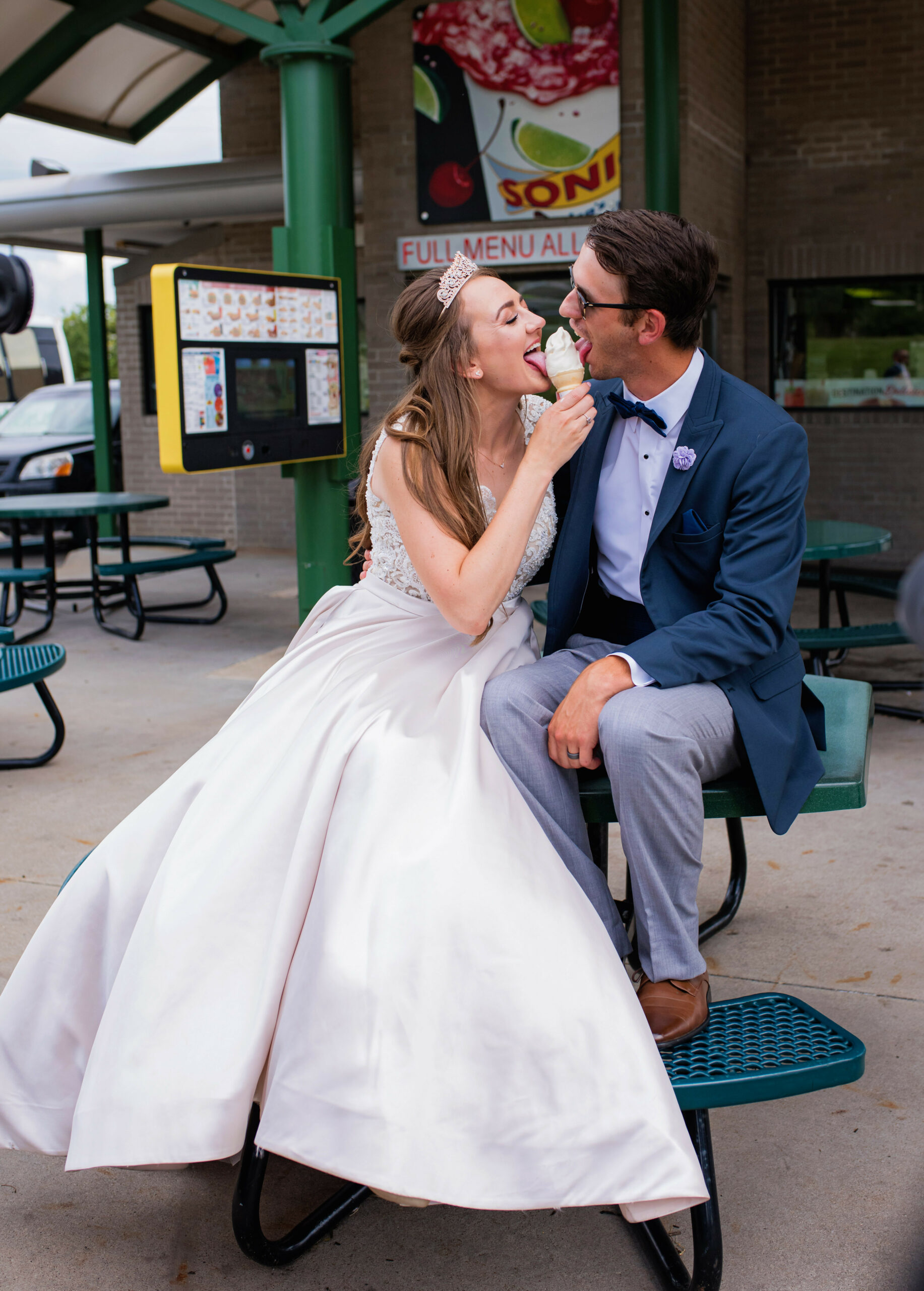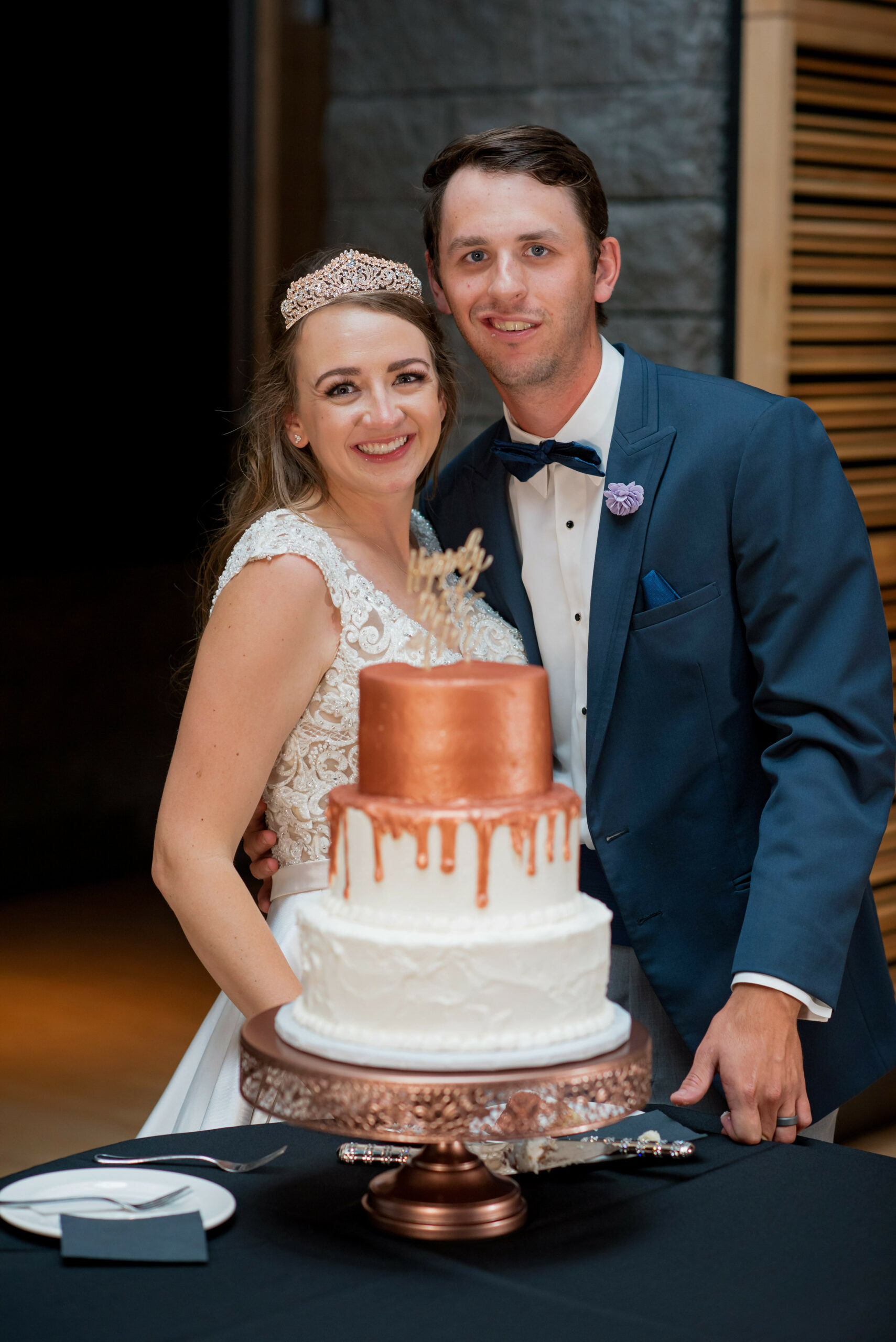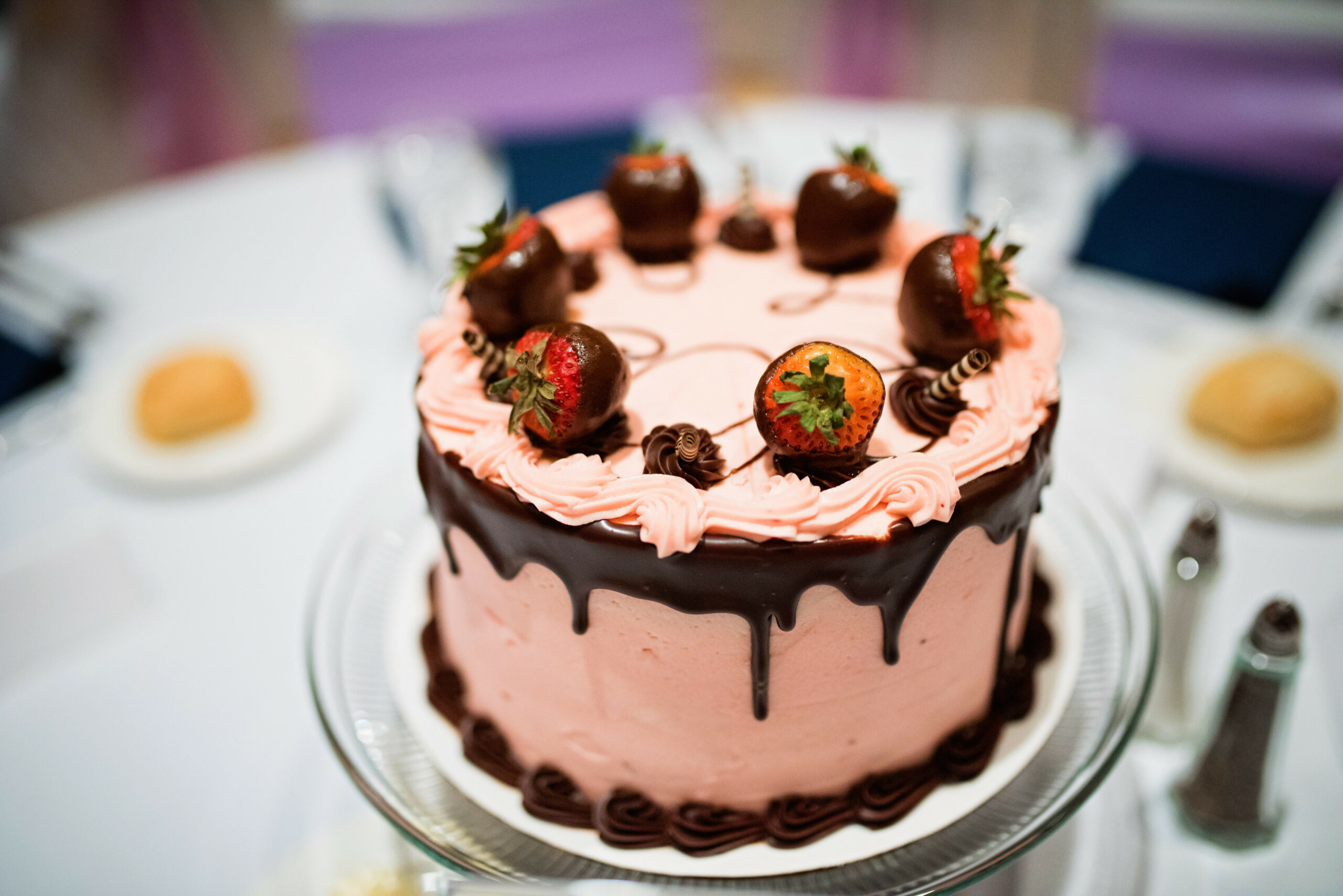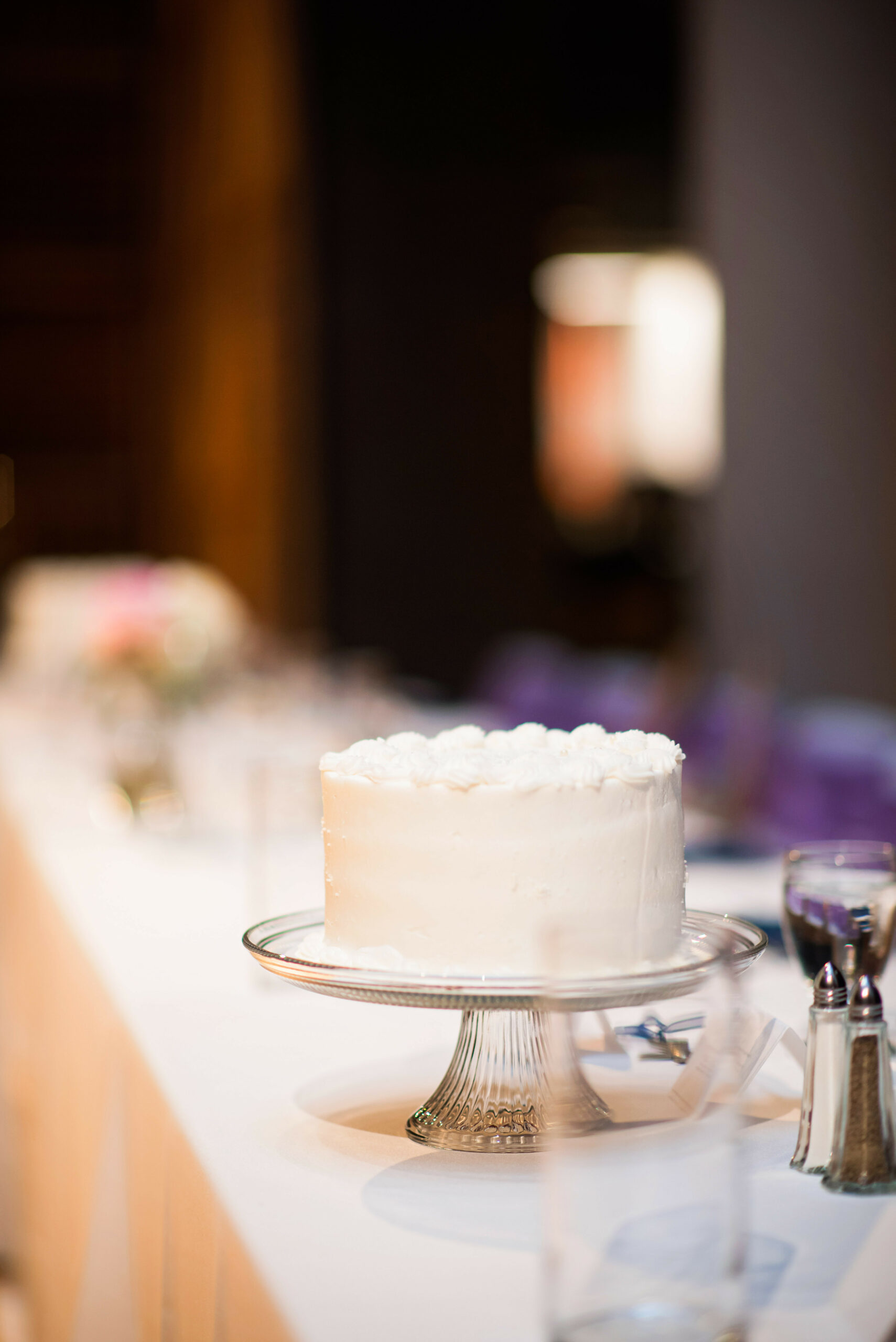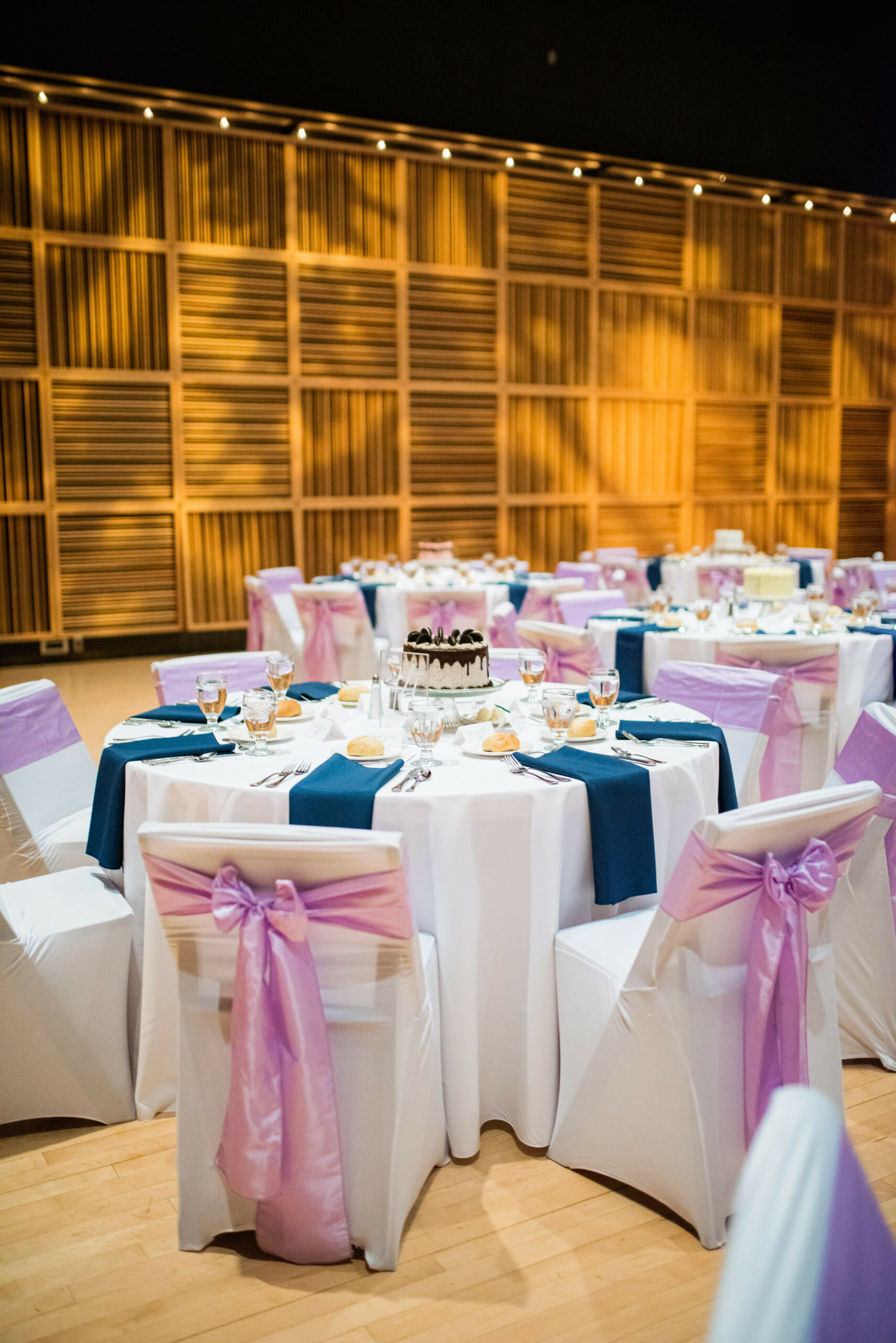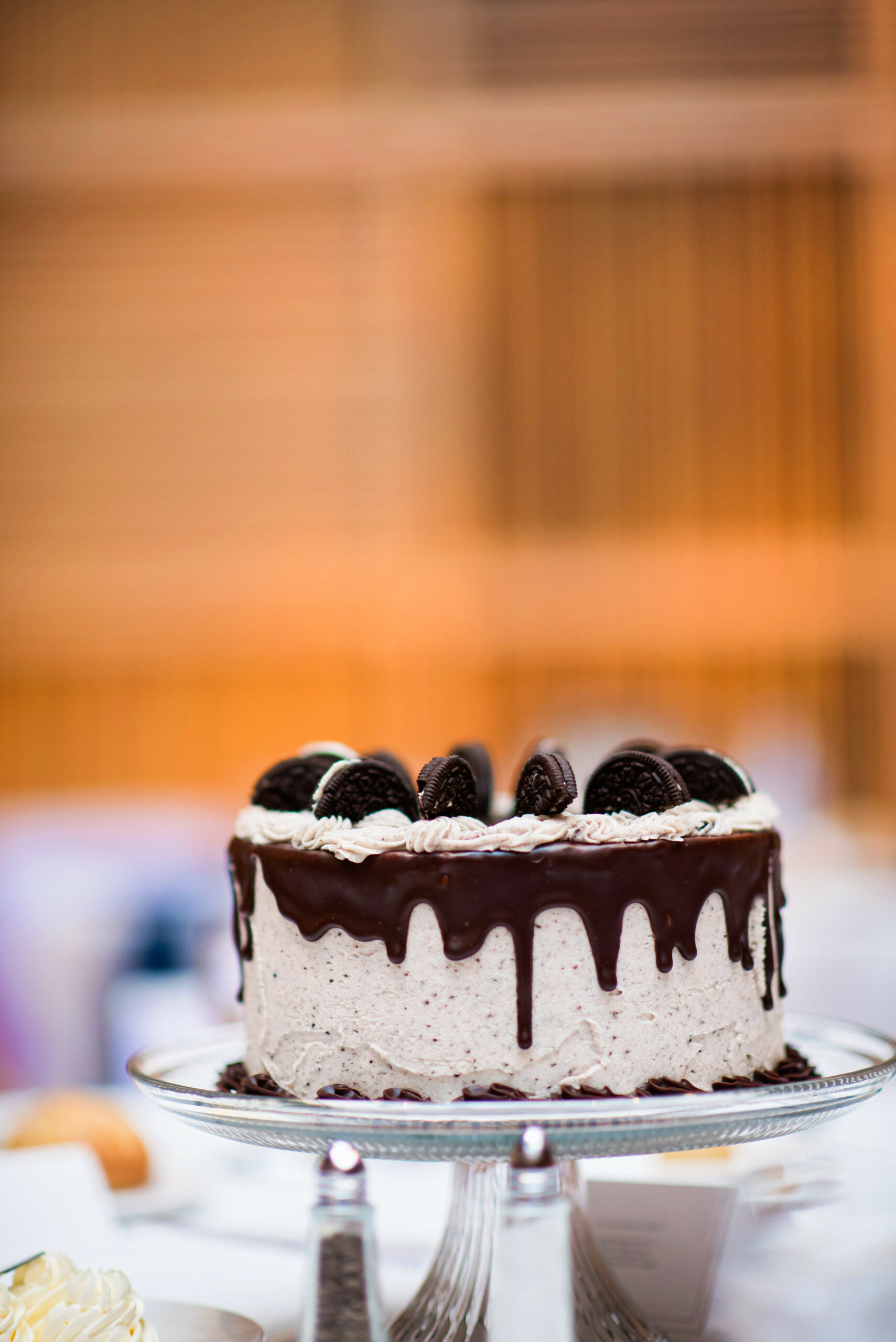 First off, yes we had more then just cake at our wedding. ha! But besides Jackson and I, they stole the show (and people still talk about it to this day!). All of our centerpieces were cakes! We had Oreo, strawberry, white, and lemon cake from the Omaha Bakery. Our big cake was white wedding as well. Later in the night, we had a churro bar because Disney!
Besides our tasty cake centerpieces, our dinners were plated and our cocktail hour goodies were amazing! We had mini chicken and waffles. Cute and delicious. All of our food was done in house and this is the only option you have when booking at the Holland. When it comes to dinner, stay clear of "wedding food" and make that stuff unforgettable!
#8 Always keep it Open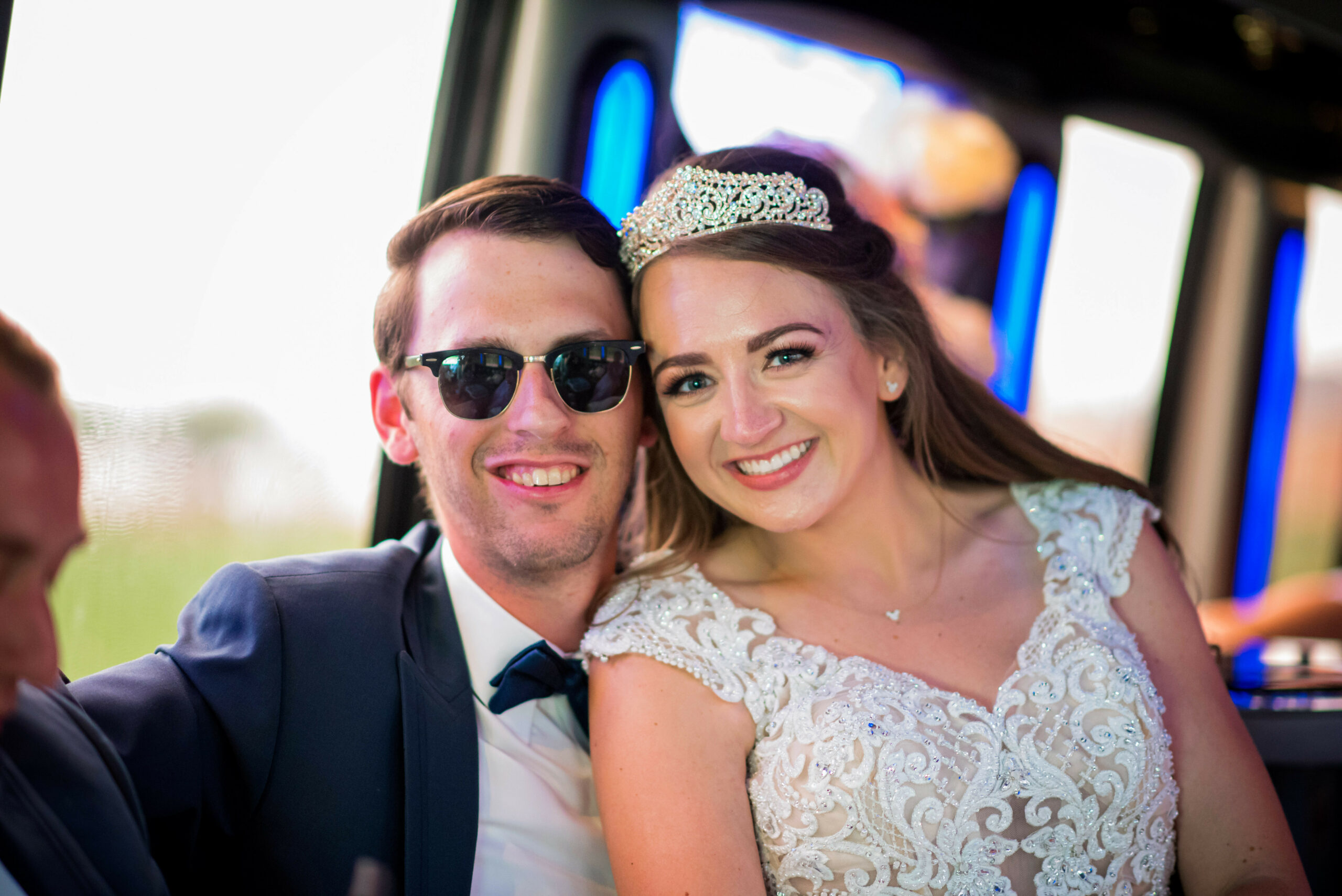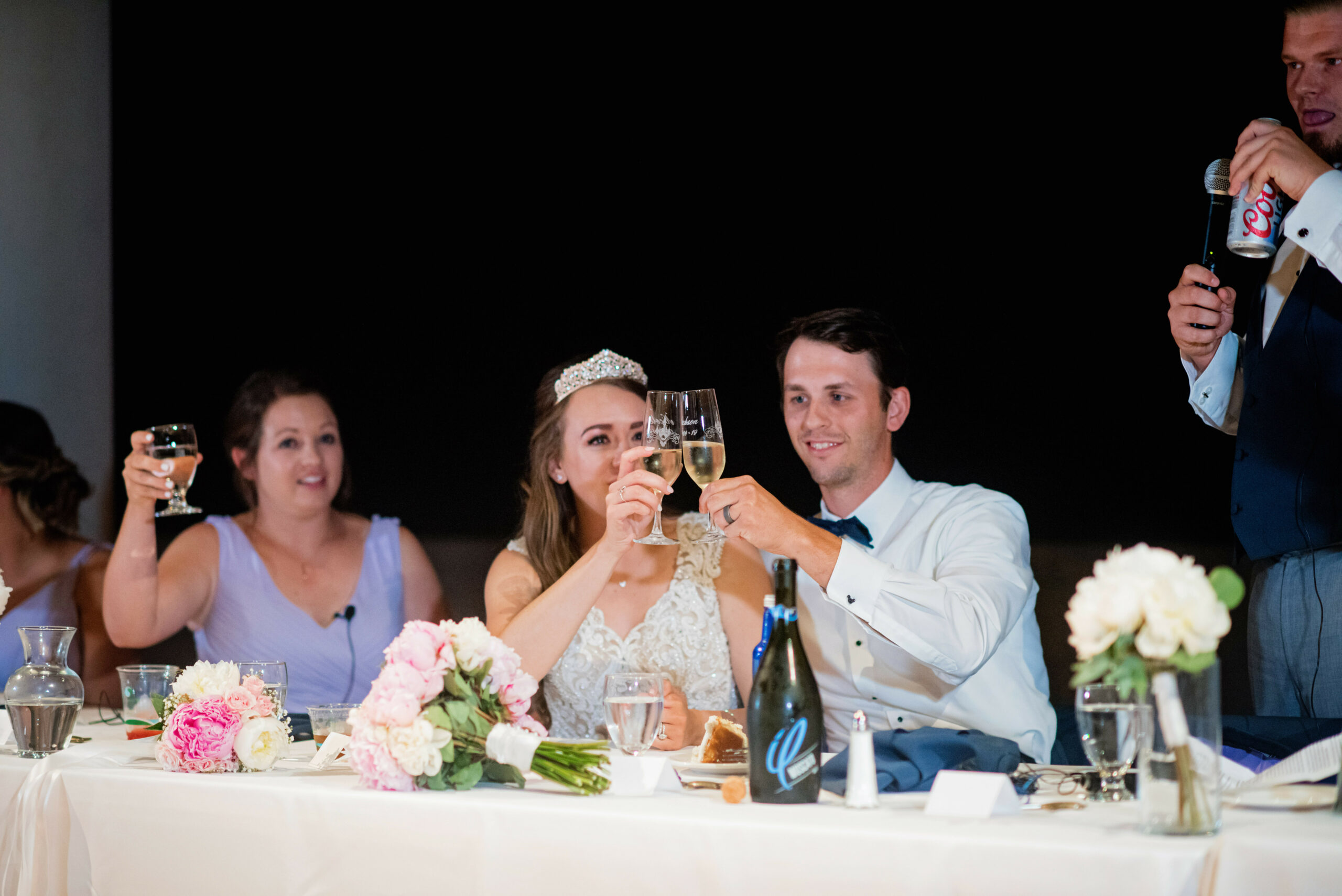 If there is one thing that annoys me at weddings, it is when there is NOT an open bar. Is it expensive? Yes. But the people at your wedding are normally spending their money to travel to the location and purchasing a gift for you. Here is my view on it.. we are inviting these people to our wedding. We are asking them to come and we can pay for their drinks. End of story.
When dealing with any bar situation, I would suggest to see if you can just run a tab! We did this and actually saved a lot of money. Many reception spaces charge per person, no matter their age. So you would have to pay $35 for a 10 year old to drink one soda. No, thanks! We set a budget for the bar. If we reached the limit, they were to ask my Dad if he wanted to up it. We never went over!
Speaking of alcohol, please do not get drunk at your wedding. We had a party bus from our ceremony at our church to our reception. We went with Elite Party Buses! It was SO much fun, but we only had a certain amount of alcohol on the bus. Jackson and I have been apart of a party bus gone wrong and didn't want to experience that again…
During our reception, I don't think I finished one drink? We were busy and walking around the entire night that we didn't even think about getting anything!
#9 Make it timeless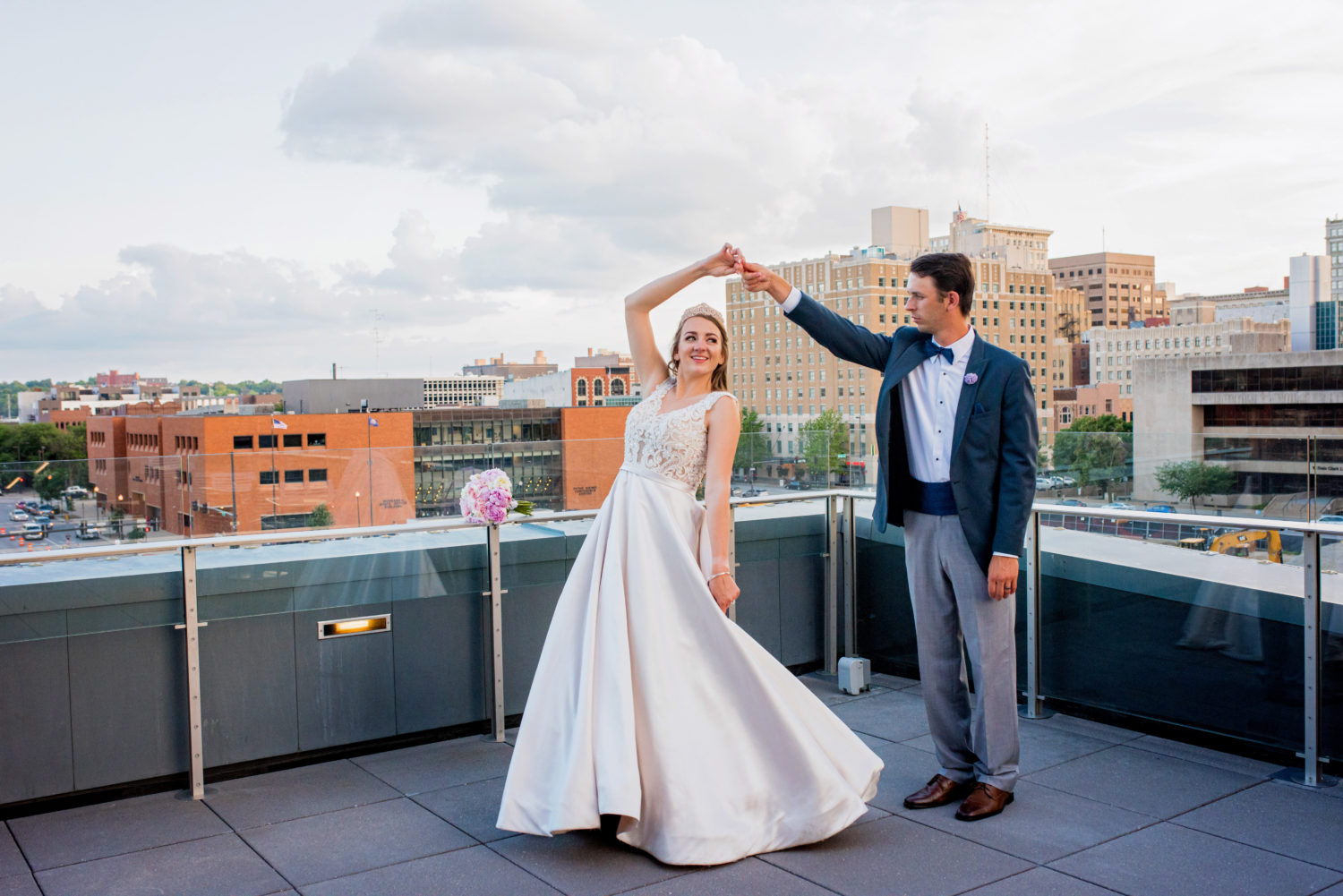 For your wedding, stay away from trends. You can be inspired by trends but just think.. when looking at your wedding photos in 10 years, are you going to regret those outfit choices? Ha! The bridesmaids had lilac dresses and each had their own style that represented them. The groomsmen and Jackson had grey pants, white shirts, and navy jackets from Tip Top Tux! Jackson had a bowtie and cummerbund, so handsome! The groomsmen had bowties and vests. We kept it simple and classy! Oh, and my dress was from Ellynne Bridal. It was again, the appointment I wanted to skip, but we didn't. I went into the appointment knowing I loved a different dress because it was designed by a trendy designer, but then.. she brought in the beauty. I was sold. And it had pockets! #gamechanger My dress was altered by The Perfect Dress by Kimberly, and still hasn't been cleaned. Oops!
Click here to read more about our bridesmaids dresses! Also, click here and here for the gifts I gave my gals!
#10 Stop and Take it all in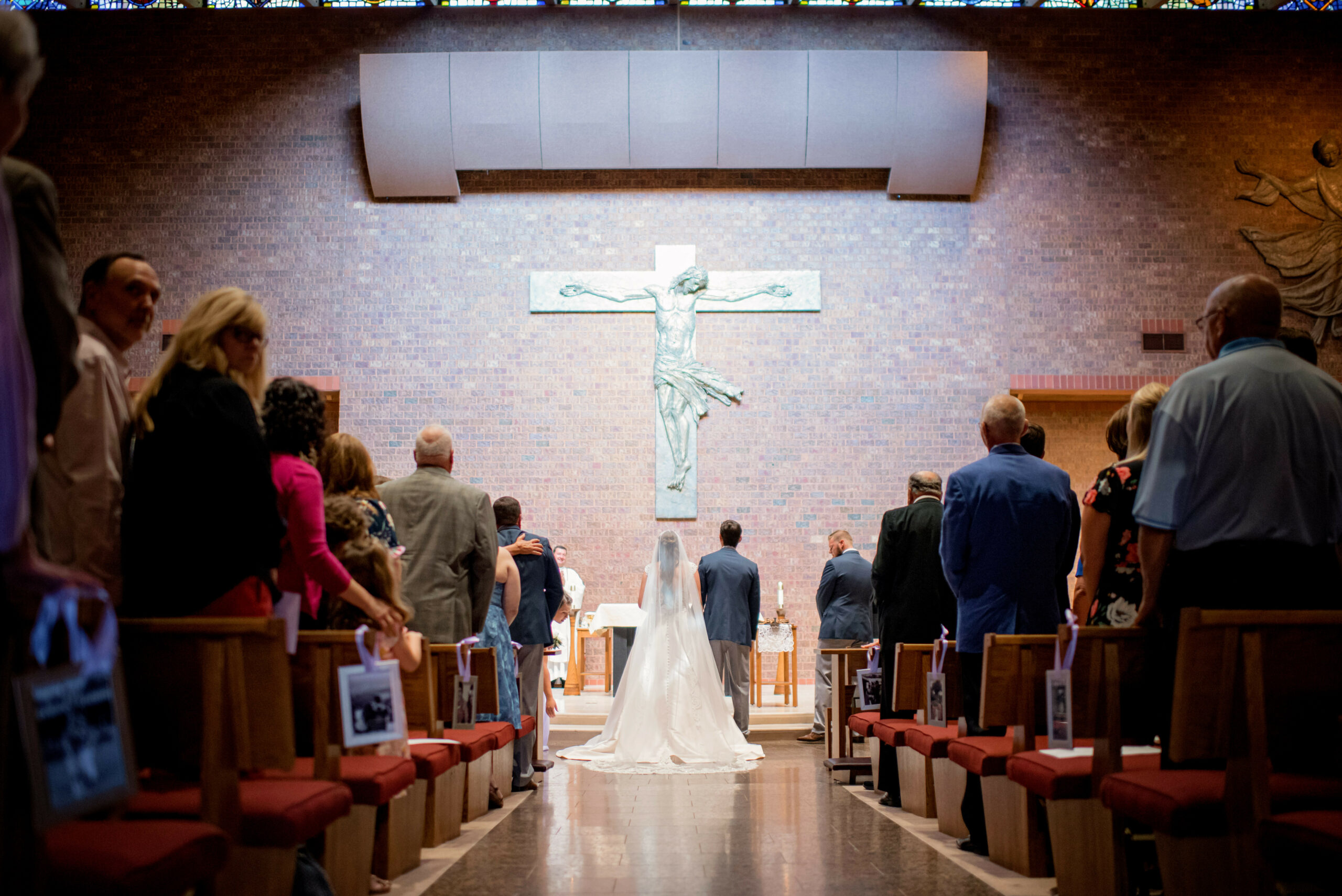 One of my favorite moments of our wedding was the moment after our ceremony when Jackson and I were together alone, and the moment before we walked down the steps to enter our reception. Soak it all in because you will blink and it will be a year and a half later in a second.
Our wedding day was the most magical day and we will never forget it. Now, here's to a vow renewal in Disney! 😉
xoxo,
nikki
Find my bridal shower post, here!